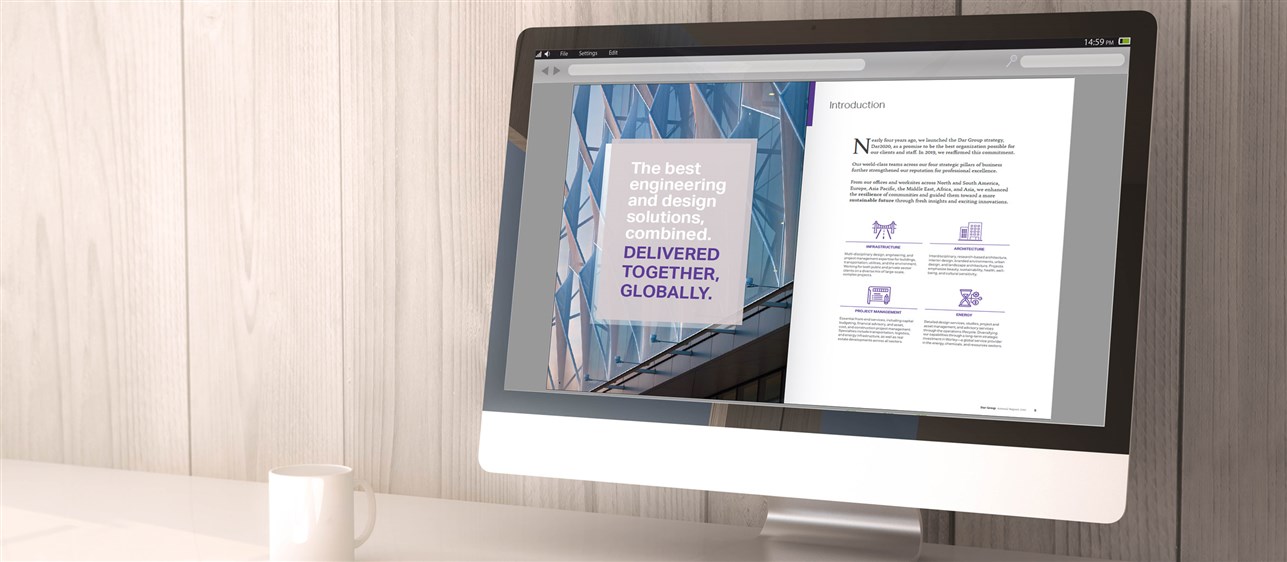 The Dar Group Annual Report for 2019 is now available online.
Revolving around the central themes of resilience and sustainability, the 2019 Annual Report collects stories from Dar Group teams working to support and empower communities around the world, as they face new upheavals and stressors, not least of which are the ongoing effects of climate change.
From striving to protect hurricane-devastated regions such as Puerto Rico and delivering healthcare projects in Angola to preserving historical treasures at the ancient Rose City of Petra and safeguarding essential infrastructure in Taiwan, our contributions in 2019 span community, social, and economic resilience around the globe. Meanwhile, our expertise in sustainability has been instrumental in allowing clients and communities to limit their carbon footprints and leave healthier and more positive environmental legacies.
All of these contributions and others can be found in the report, available here.