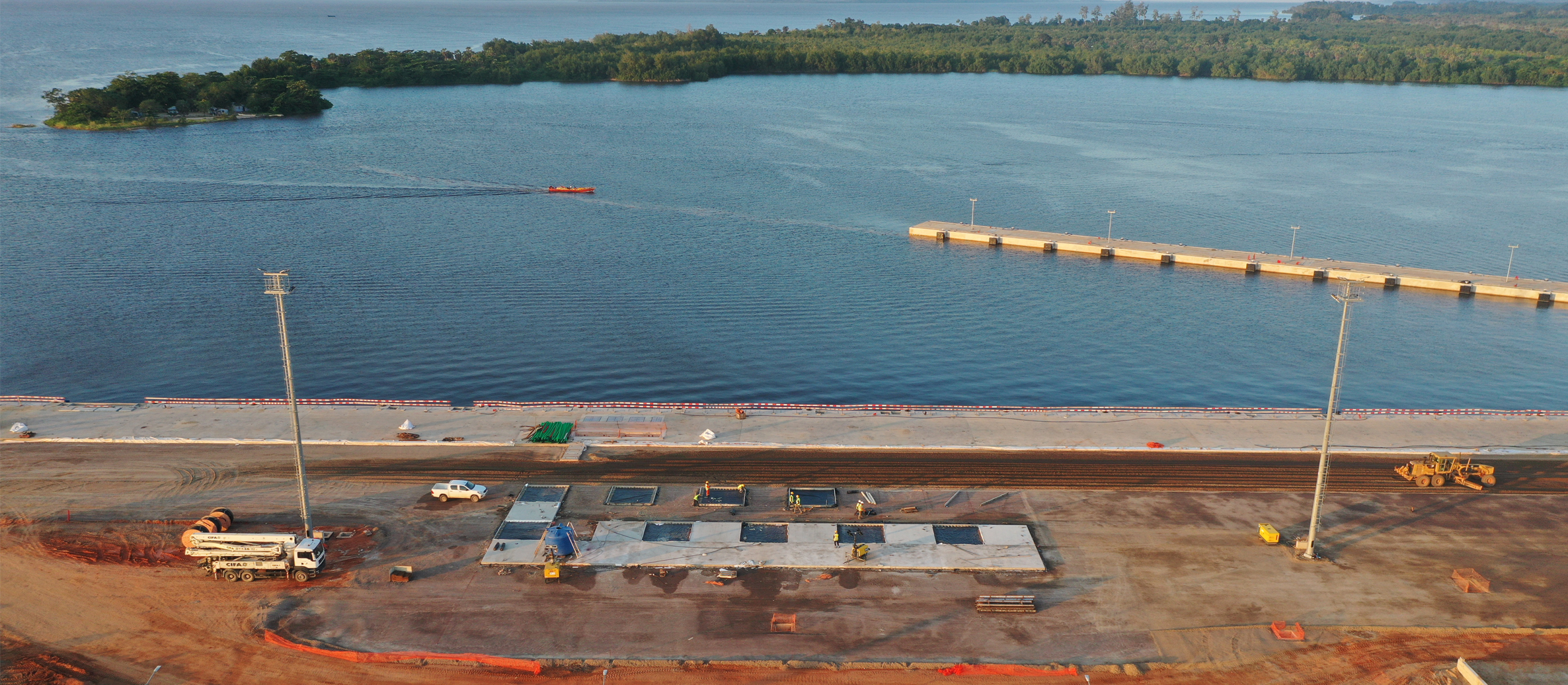 Date06.09.23
CompanyDar
Location Africa
The Soyo Marine Base was successfully inaugurated by the President of the Republic of Angola João Manuel Gonçalves Lourenço on the 10th of July 2023, on the occasion of the 47th anniversary of the Angolan Navy Core.
The expansion and rehabilitation of the marine base aims to contribute to the reinforcement of the marine and national security by providing efficient, sustainable and robust facilities to serve the needs of the Angolan Navy.

Dar provided consultancy services for this essential base, which is now equipped with state-of-the-art modern infrastructure that prioritise maritime security and operational efficiency. The project's scope of work includes building and infrastructure, dredging works, and the construction of the dock, carried out in an integrated manner and at the highest international standards.

The project covered the Soyo Ship Brigades with 12 residential blocks and four operational buildings that will ensure the workability of the ship brigades, the essential infrastructure to support the development, and dredging and port works that were planned and carried out sustainably to safeguard the surrounding marine environment.