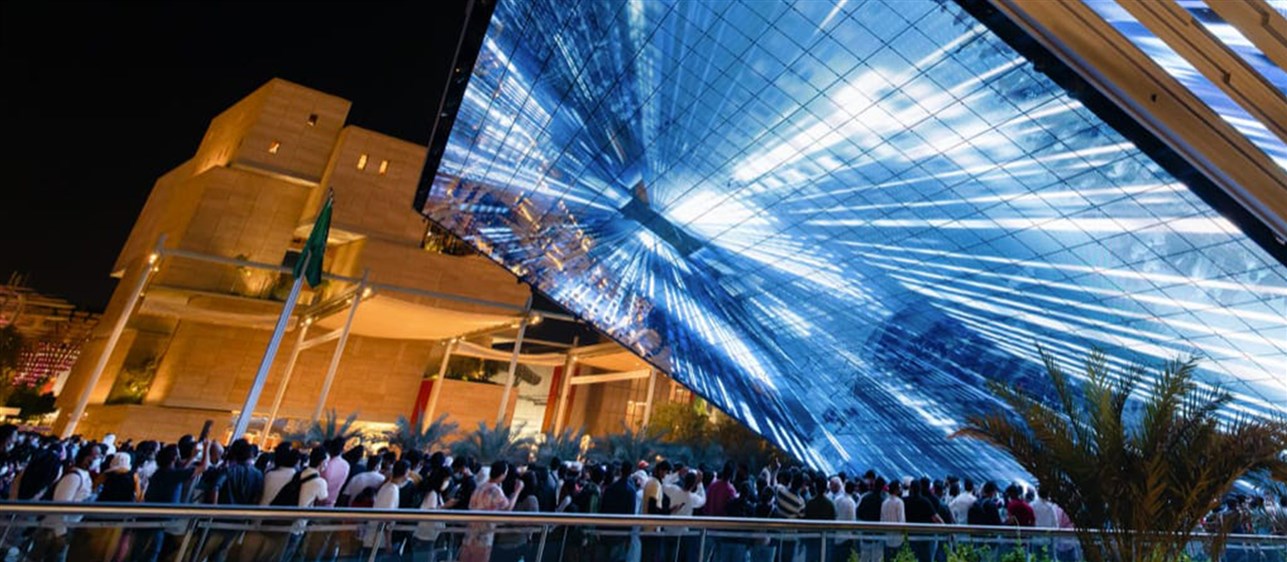 Award
EXHIBITOR Magazine – an award-winning U.S.-based magazine centred on the best practices in trade show and event marketing – recently named the Kingdom of Saudi Arabia's Window-to-the-World Pavilion as its World Expo Award winner for the Best XL Pavilion (more than 5,000 m2).
The exceptional Pavilion also earned Honourable Mentions for Best Exterior Design and for Best Exhibit/Display.

For more than 30 years, EXHIBITOR magazine has hosted the world's most prestigious exhibit-design competition, honouring the crème de la crème of trade show exhibits. Along those same lines, in 2010, 2012, 2015, and 2017, EXHIBITOR honoured some of the most impressive temporary experiential structures the world has ever seen with its World Expo Awards competitions in China, South Korea, Italy, and Kazakhstan. Continuing that tradition, EXHIBITOR relaunched its World Expo Awards six months ago to honour the most impressive work from Expo 2020 in Dubai.

Inspired by the theme "the sky is the limit," the iconic Pavilion features a unique inclined prism design that draws on the Kingdom's welcoming character and its rich history, with a nod to the Expo 2020 theme of "Connecting Minds, Creating the Future." Certified LEED Platinum, the Pavilion ranks among the most sustainable structures in the world.

Dar was tasked with preparing the detailed design of this landmark project, ensuring that the building achieved LEED Platinum sustainability criteria, and providing ongoing assistance during the construction phase.
Related: Darmagazine i21