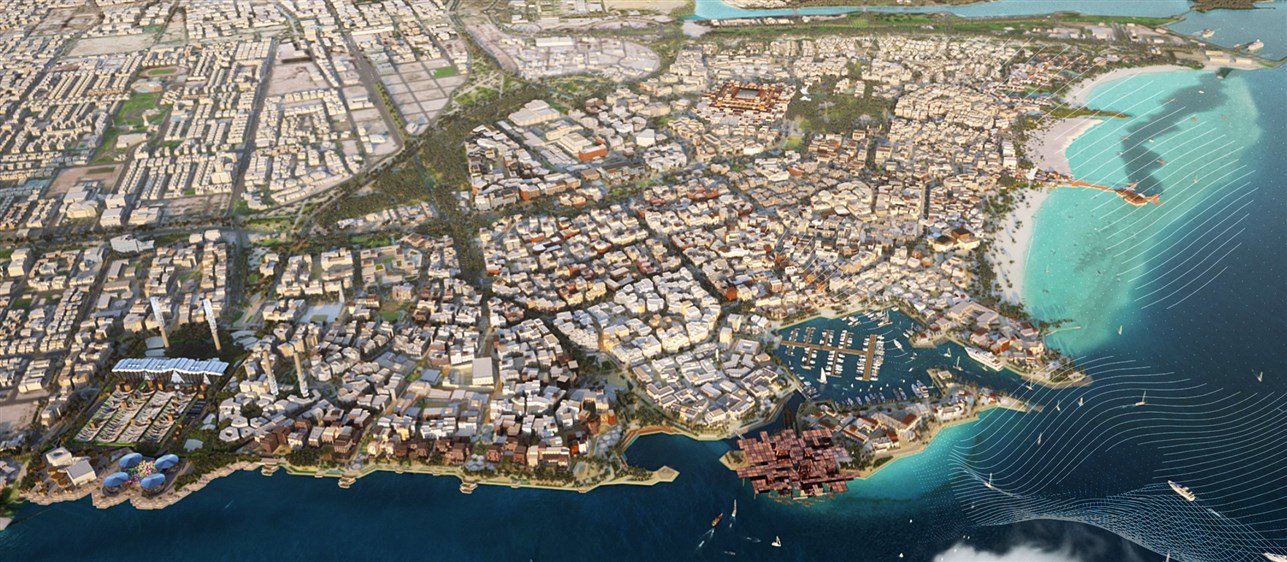 The Jeddah Central Development Company (JCDC) – a wholly-owned subsidiary of the Saudi Public Investment Fund – has commissioned Dar to complete the detailed master plan design for the first phase of the Jeddah Central Project – one of the Kingdom's most ambitious new projects and a strategic venture that aims to create a sustainable and smart global destination at the heart of Jeddah.
---
"We are pleased to collaborate with Dar Al-Handasah for design and technical consultation to complete this project. With an investment of SAR 75 billion, it is considered one of the largest projects in the Kingdom of Saudi Arabia. JCDC's aim is to develop high-quality projects in vital sectors, while enhancing the cultural and social identity of the city of Jeddah." – Eng. Al-Sulaim, CEO of the Jeddah Central Development Company.



The masterplan and main features of the Jeddah Central Project, a new $20bn leisure and tourism destination, were first revealed by the Crown Prince of Saudi Arabia His Royal Highness Prince Mohammed bin Salman, the Chairman of JCDC's Board of Directors. In line with Vision 2030, the project will incorporate the latest technologies and world-class sustainability programs to create a smart world-class destination that can strengthen the city's economy, invigorate promising economic sectors, develop modern residential areas, and provide integrated solutions for the business sector.

Under the new contract, Dar will provide the detailed master plan for Phase 1, covering all four main architectural landmarks of the Jeddah Central Project: the Opera House, the Stadium, the Oceanarium and Coral Farms, and the Museum. Dar will also be responsible for developing assets on both horizontal and vertical levels and for providing design and technical consultation services in order to pave the way for construction work to commence.

The contract was signed by the CEO of JCDC Ahmed bin Abdul Aziz Al-Sulaim and Mr. Said Alhayek, Dar's Director of Operations for the Kingdom of Saudi Arabia.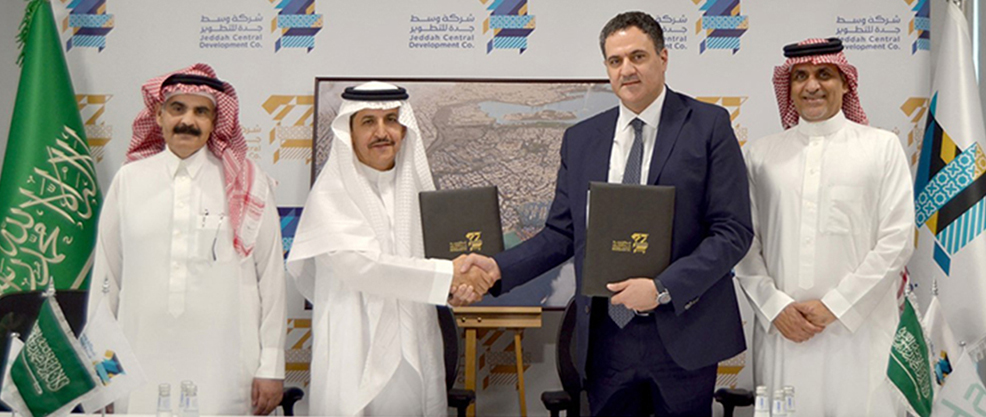 The Jeddah Central project will be implemented in a strategic 5.7 million m2 waterfront area in central Jeddah, with a 9.5-km shoreline that will accommodate a world-class marina with local and international yachts and over two kilometres of sandy beaches. The project will also support the development of quality ventures in tourism, sports, culture, entertainment, and commerce while also generating job opportunities and boosting the standard of living for local residents.