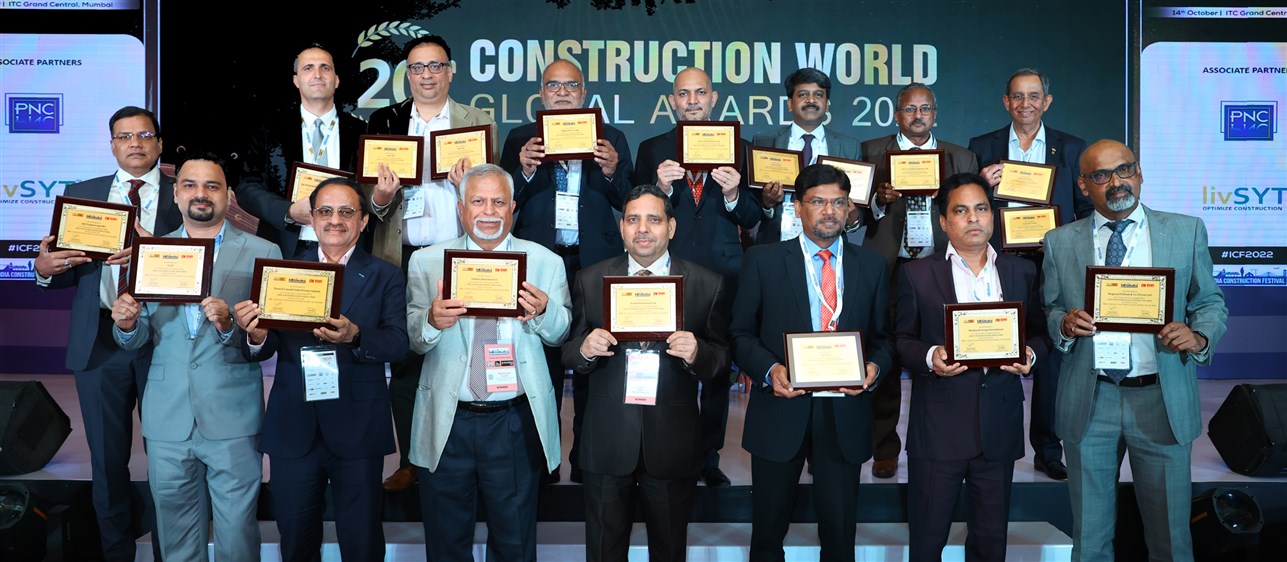 During the 8th Indian Construction Festival 2022, Engineering News Record and India's Construction World magazine recognised Dar for its position as the world's 10th international design firm and for its ongoing operations and presence in India.
The festival was held to celebrate achievement in construction, to provide a venue for the largest design and construction companies in the world to make connections and discuss industry challenges, and to empower attendees to learn more about the business environment and partnering opportunities available in India, one of the world's the fastest growing major construction markets.
Government authorities, EPC contractors, developers, equipment manufacturers, building material manufacturers, technology providers, bankers and financiers came together to discuss, network and evaluate the massive development options in the roads and infrastructure sector.
Commenting on the award, Dar's Director of Water and Environment Assem Kanso said, "I am incredibly honoured to be among all of you today to receive this award on behalf of Dar and to recognise the exceptional role that India and its engineers and specialists are playing in the global design and construction industry. Recognising this passion for technical excellence and vibrant creative spirit, Dar established one of its five major design centres in Pune in 2007 – and since then, Dar Pune has brought together some of India's most talented designers and engineers to deliver highly ambitious building and infrastructure projects that improve lives and create better opportunities for communities not just in India but also around the world. This honour belongs to them."