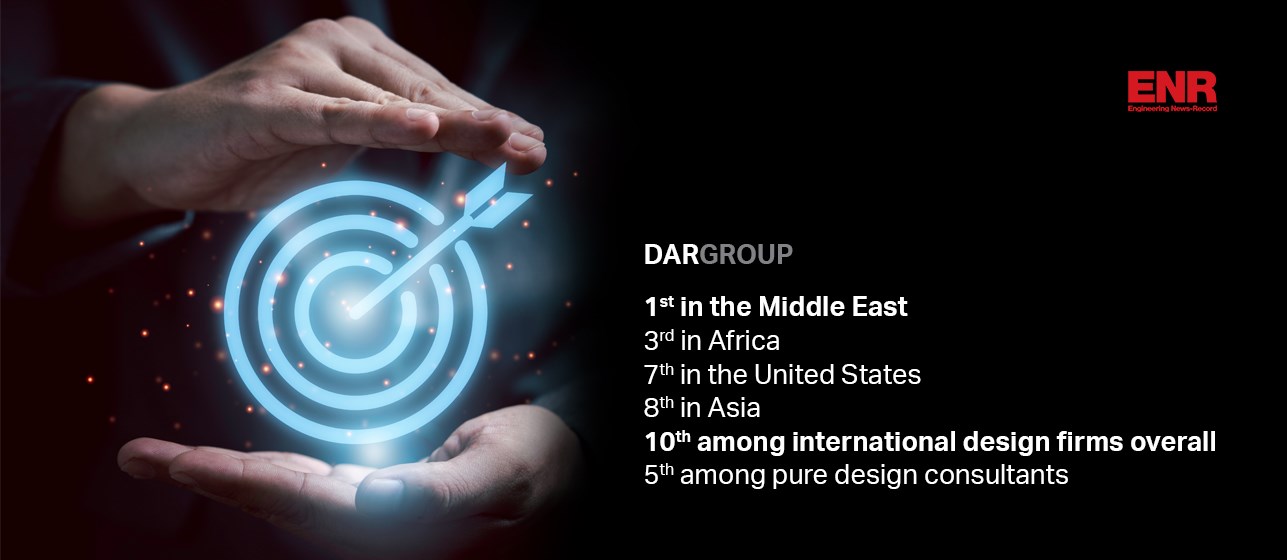 Engineering News Record (ENR) has revealed its 2021 rankings for Top International Design Firms, with Dar Group ranking 1st in the Middle East, 3rd in Africa, 7th in the United States, and 8th in Asia, as well as 10th among International Design Firms overall. With the removal of contractors with design functions from the list, Dar Group rises to 5th place as a pure design firm.
Dar Group maintained its position as 3rd in the ENR's general building category and ranked 6th in transportation.
Dar Group has ranked in the top 10 of the ENR Top International Design Firms list for over 16 years. Dar Group's global ranking recognises the increasing collaboration with Dar and its sister design and engineering brands TY Lin, Perkins&Will, Currie & Brown, Penspen, Integral Group, Landrum & Brown, Ross & Barruzini, GPO Group, and Maffeis Engineering Spa.