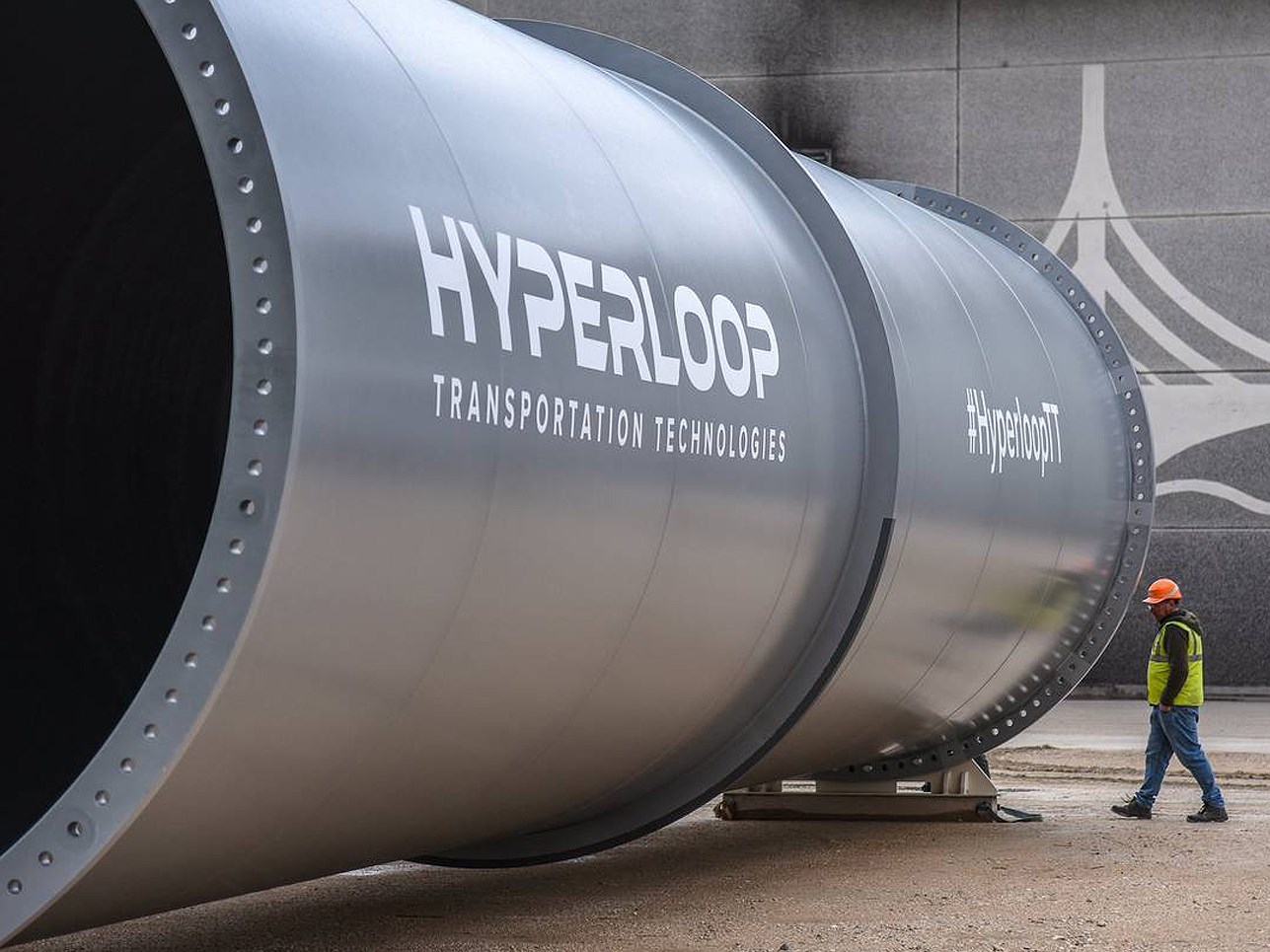 Hyperloop Transportation Technologies (HyperloopTT) has just announced Dar Al-Handasah Consultants (Shair and Partners) as the design lead on a project that will forever redefine the transportation sector in the Middle East region and beyond.
At the helm of a team including fellow Dar Group members Perkins+Will, T.Y.Lin International, GPO Group, and Currie & Brown, Dar Al-Handasah will serve as design lead, heading construction of Abu Dhabi's – and, potentially, the world's—first commercial Hyperloop system.
The HyperloopTT system is a model of pure innovation that promises to revolutionise transportation and elevate human mobility to a historically unparalleled level. The Hyperloop's capsules will be powered by a linear induction motor and propelled by electromagnetic forces: it can travel at airline speeds for long distances and can reach a jaw-dropping maximum speed of 1223 km/hr. Ultra-fast, sustainable, and energy efficient, the Abu Dhabi Hyperloop will allow travelers to transform hours of commute time into mere minutes.
HyperloopTT CEO Dirk Ahlborn called the appointment of Dar Al-Handasah and its affiliates "a significant milestone towards the construction of the world's first commercial Hyperloop system in Alghadeer."
Commenting on this development, CEO Talal Shair stated: "We are extremely honoured to be part of this global movement in mobility and rapid transportation and are looking forward to collaborating with HyperloopTT to deliver a truly iconic project in Abu Dhabi."
With this achievement, Dar al-Handasah has forever cemented its place as the Middle East's go-to company for any visionary and transformational project.
Construction is set to begin in 2019.
Dar and its Hyperloop project in the news: