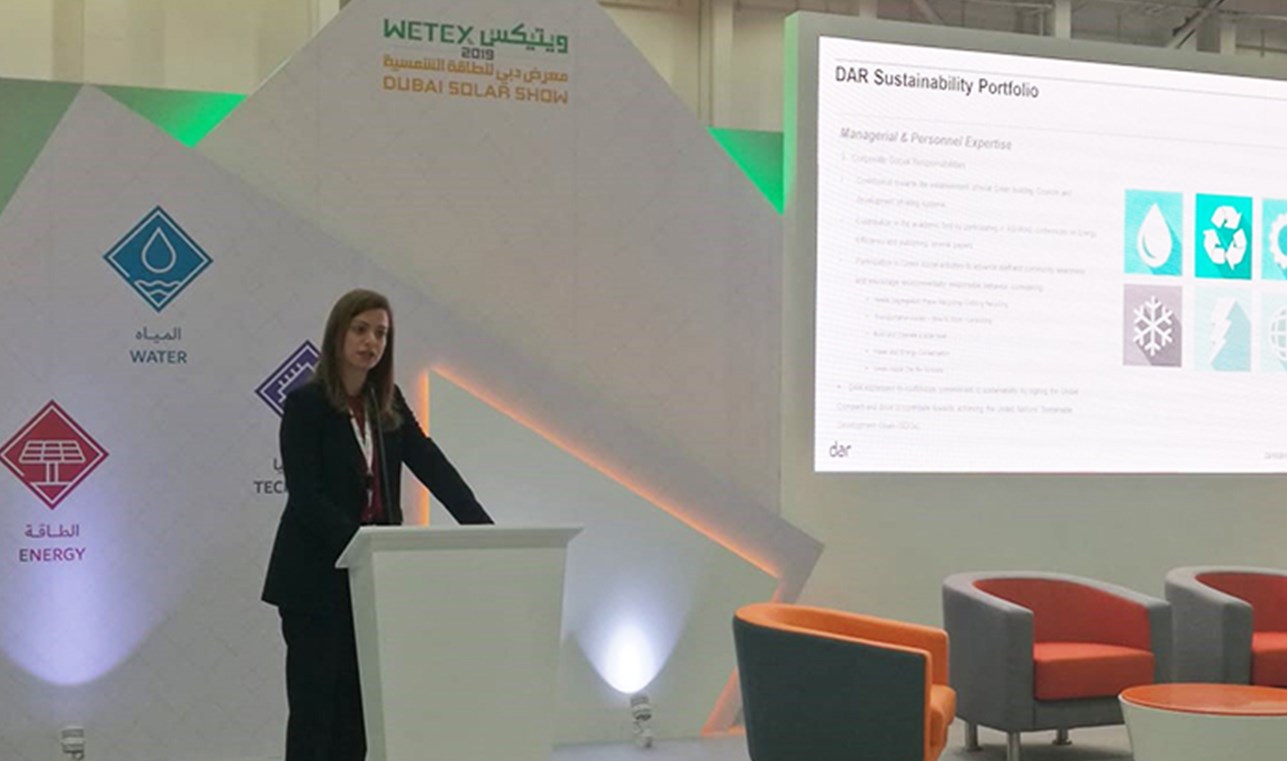 To share lessons learned from its ongoing efforts to promote sustainability across the Middle East, Dar conduced a presentation at the annual Dubai Solar Show and the Water, Energy, Technology, and Environment Exhibition (WETEX).
The presentation discussed Dar's broad palette of sustainability projects and showcased the company's accomplishments in sectors such as resource conservation, health and wellbeing, renewable energy, resilient design, zero energy/water and waste studies, green building certification, and sustainability in general.
The talk also touched on Dar's sustainability portfolio on a community level and outside of projects, mentioning its contributions towards establishing green building councils, developing rating systems, raising staff and community awareness, and encouraging environmentally responsible behaviour.
Finally, the presentation emphasised Dar's continuous commitment towards sustainability as a signatory to the United Nations Global Compact as well as its drive towards achieving the UN's Sustainable Development Goals.