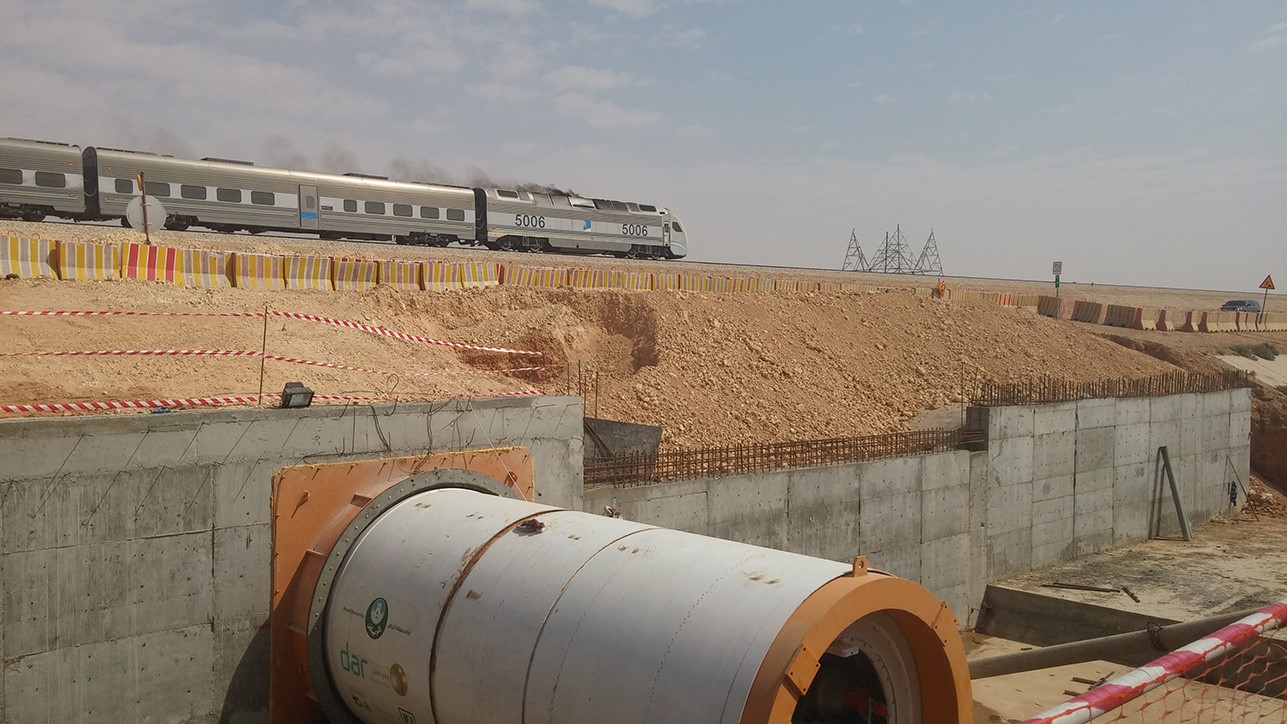 Date23.03.17
CompanyDar Al-Handasah
LocationRiyadh Middle East
Dar's team working on Wadi As-Sulai project (S14004) in Riyadh recently employed the latest of trenchless pipejacking technology, to help hit a major milestone with the completion of the first of seven tunnel crossings.
The finished crossing, which serves a 7 pipes culvert of 3 m diameter each and lies just beneath a busy rail line, had to be constructed without any disruption to the train movement.

Dar's team was able to implement the design using a trenchless method by thrust boring. A slurry-type tunnel-boring machine, in tandem with a high-performance hydraulic system, enabled 20 tons of individual pipe elements to be pushed smoothly through the embankment soil with minimal surface disturbance and high directional accuracy.

The same system will complete the remaining 6 tunnels.
Click here to see the thrust boring beneath a busy rail line