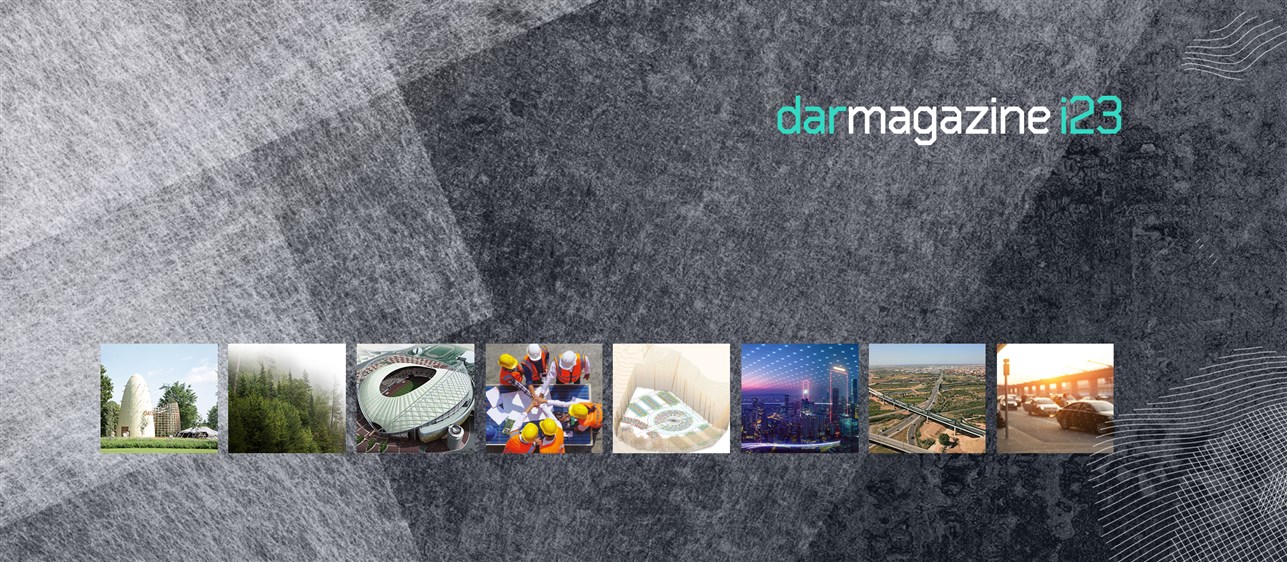 The 23rd issue of Dar Magazine – From Almere to Doha: Delivering Innovation with Impact – is now available online.
The magazine spotlights Dar's impactful innovation across projects and sectors, from the widely celebrated Desert Nest Pavilion – Qatar's Guinness record-breaking prototype for futuristic and sustainable building technologies – to the FIFA World Cup 2022TM stadiums and their exceptional outdoor climate control systems. In terms of technology and new solutions, the magazine also features Dar's collaboration with Rocscience for a groundbreaking and award-winning new Settle 3 tool as well as our team's new applications of advanced enterprise network architecture to create more resilient and future-fit ICT networks for our clients.

Dar Group companies TYLin and GPO Group also contributed to the new issue of the magazine, with articles focusing on TYLin's new brand identity and market sector focus as well as GPO Group's move to support a more sustainable future for railway systems across Europe and beyond.
All of these and more feature in the 23rd issue of Dar Magazine, which we hope you will find entertaining and insightful.