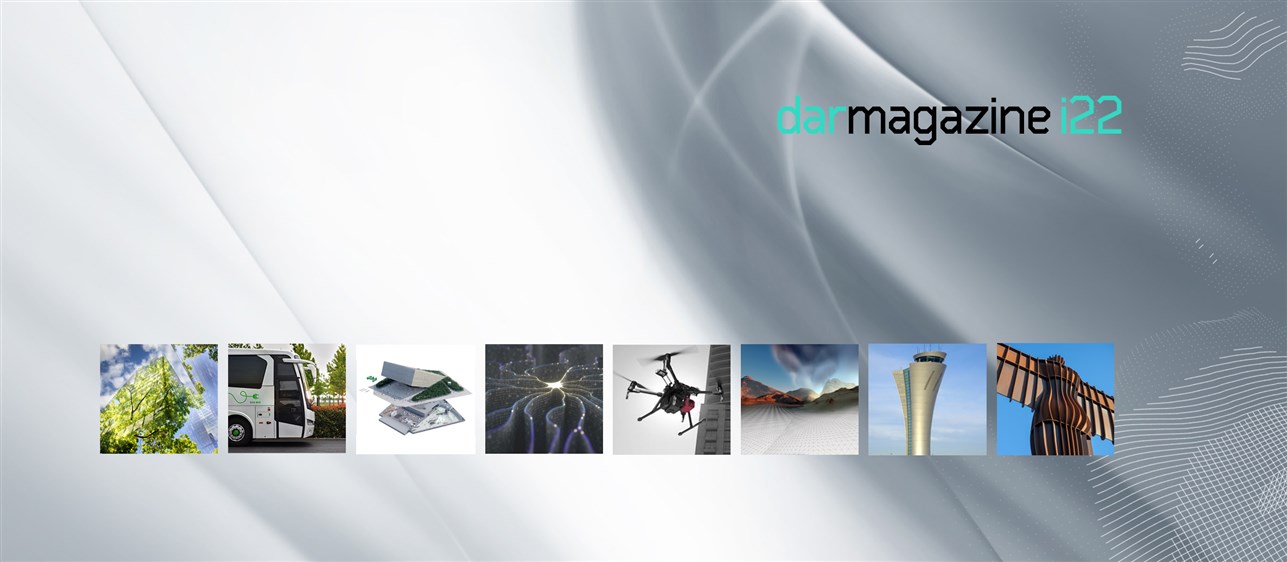 The 22nd issue of Dar Magazine is now available online.
The new issue spotlights three main themes which have become cornerstones of success in the design and construction industry: sustainability, innovation, and collaboration.
In the opening article, Integral Group's Director of Sustainability discusses the landmark COP 26, new net zero commitments, and the Beyond Buildings report that Dar Group companies produced with the World Green Building Council to streamline an integrated, sustainable approach to building and infrastructure. GPO Group then takes up the theme with new zero emission transit ventures in North America.
In innovation, Currie&Brown discusses the new heights of their world-class drone surveying program, Aero, while Dar presents Spark, an AI assistant designed to streamline and optimise bridge design processes, and, in a separate article, spotlights an effort to extend traditional building information modelling (BIM) to cover the design of marine facilities.
Meanwhile, T.Y.Lin discusses new opportunities that Dar Group companies are pursuing and winning together, by leveraging the unique strengths and characteristics of each company into a culture of successful collaboration.
Dar Magazine is Dar's official biannual magazine, featuring contributions from Dar Group sister companies and teams across the world. The backlog can be found here.