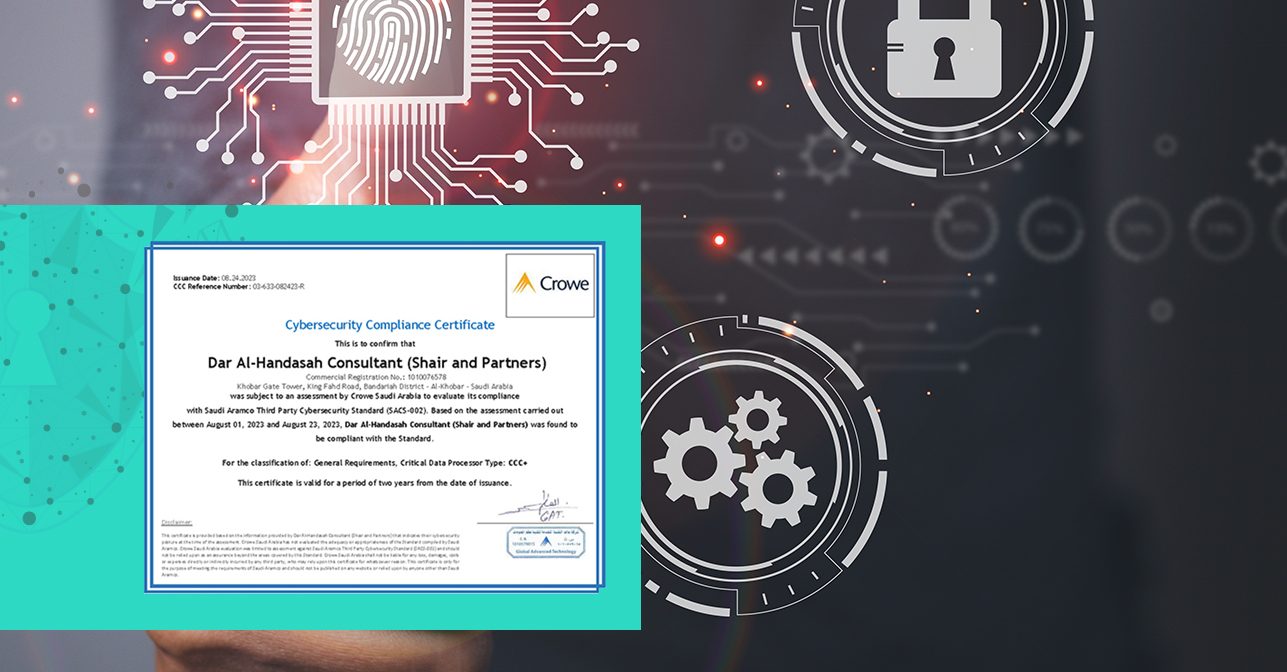 Date29.08.23
CompanyDar
LocationSaudi Arabia Middle East
Once again, Dar's well-established policies, standards, and procedures have demonstrated their alignment with all stipulated requirements of the Third-Party Cybersecurity Standard (SACS-002) for Saudi Aramco, as well as the heightened mandates outlined by local cybersecurity laws and regulations within the Kingdom. Following a thorough assessment by Crowe Saudi Arabia, Dar Khobar was awarded the Cybersecurity Compliance Certificate (CCC+) for its compliance with the standard.

In addition, Dar Khobar office recently concluded a successful ISO 27001 surveillance audit for its design services. ISO/IEC 27001 is the world's best-known standard for information security management systems (ISMS) and serves as an indication of best practices in managing and maintaining a robust information security management system.

These accomplishments highlight Dar's unwavering dedication to reinforcing its data security and privacy measures while aligning its operations and practices with globally recognized cybersecurity standards. This commitment serves to ensure the protection of sensitive information entrusted to the company by our valued clients.