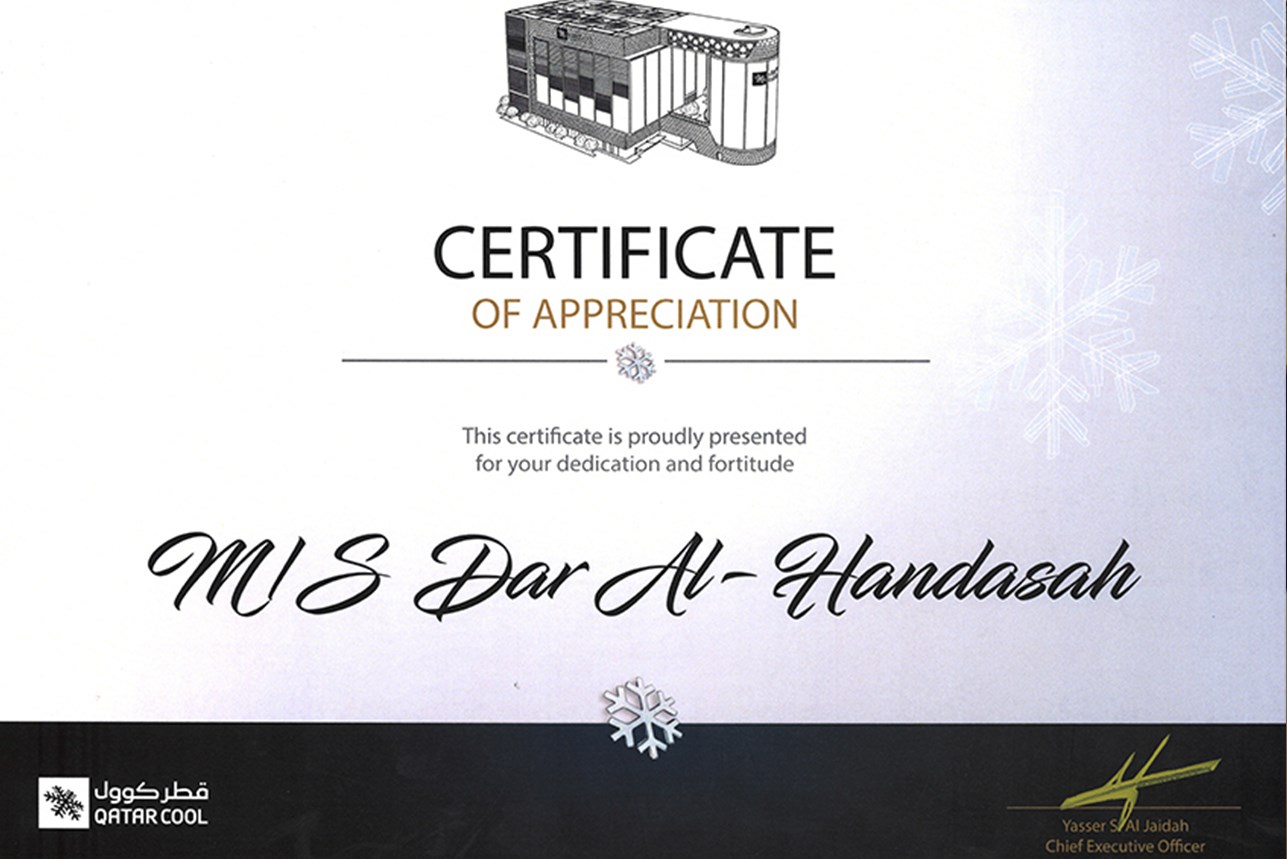 Date22.11.18
CompanyDar Al-Handasah ( Shair & Partners )
LocationQatar Middle East
In recognition of its dedication and fortitude, Dar Al-Handasah has recently been honoured with a Certificate of Appreciation from Qatar Cool, the leading commercial provider of District Cooling services in Qatar.
During the inauguration ceremony of the West Bay District Cooling Plant (DCP-3) held on the 22nd of November, Qatar Cool expressed appreciation and gratitude to Dar Al-Handasah for its excellent work. Dar representatives were invited on stage for the ribbon-cutting ceremony.

Dar employees and management take great pride in the successful accomplishment of this project.