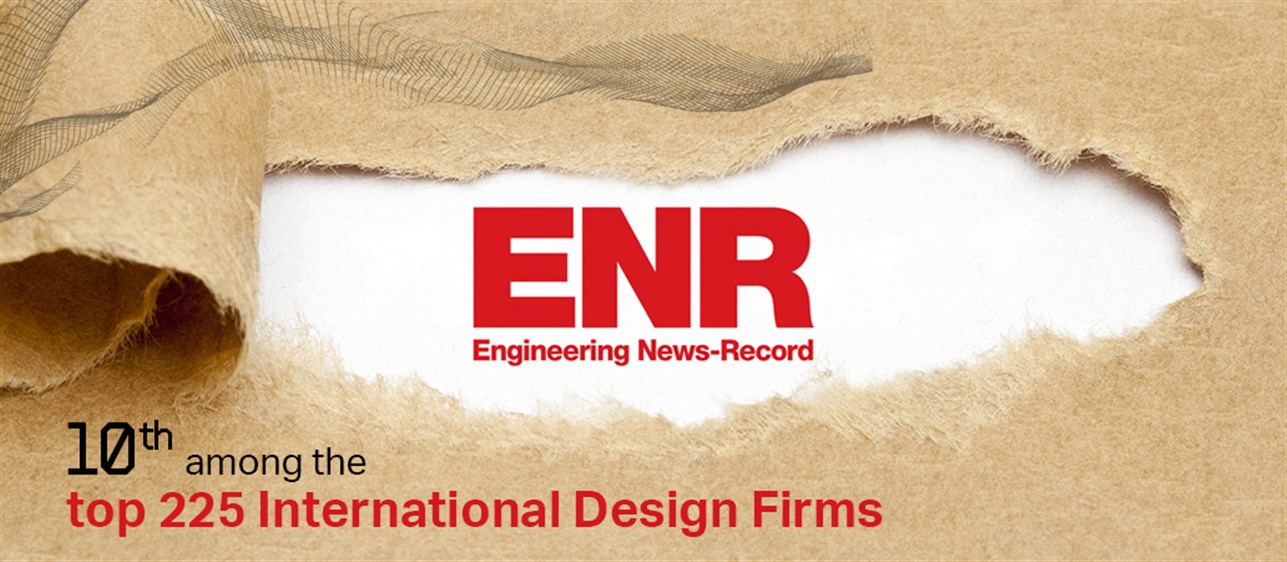 Date11.01.23
CompanyDar Al-Handasah
Engineering News Record ranked Dar Group first among international design firms for design services in airports, education, healthcare, and religious and cultural sectors.

ENR's 2022 Global Construction Sourcebook ranked 225 international design firms, placing Dar Group tenth overall. Taking out contractors with design functions to leave pure design firms raises Dar Group to fifth place.
In specific markets and based on 2021 revenues for design work, Dar Group placed third in ENR's general building category with relevant turnover of $1,054.6 million and sixth in transportation with relevant turnover of $771 million.
Within Buildings, ENR ranked Dar Group in the top ten for education (1st), healthcare (1st), religious/cultural (1st), entertainment and theme parks (2nd), commercial offices and banks (3rd), sports (3rd), hotels and convention centres (3rd), retail (3rd), correctional (4th), mixed-use (5th), multi-unit residential (6th), distribution and warehouses (6th), and government offices (7th).
In Transportation, Dar Group ranked 1st in airports, 3rd in bridges, 8th in highways, 11th in mass transit and rail, and 12th in marine and port facilities.
Dar Group also performed strongly in infrastructure and manufacturing, ranking 2nd in transmission lines and cabling, 6th in sanitary and storm sewers, 9th in solid waste, 10th in water transmission lines and aqueducts, 11th in telecommunications, 11th in non-petroleum chemicals, 12th in power transmission and distribution, 9th in oil and gas pipelines, 15th in sewer and solid waste, 20th in wastewater treatment, 26th in water supply, and 31st in power.
Dar Group's global ranking spotlights significant collaboration and continued progress made by Dar and sister companies TY Lin, Perkins&Will, Currie & Brown, Penspen, Introba, Landrum & Brown, GPO Group and Maffeis Engineering Spa.
Chairman and CEO Talal Shair said: "Throughout the world, our diverse workforce drew upon the values that bind us—imagination, commitment, determination, and resilience—to grow revenues to $2.37B, launch new initiatives, drive research and innovation, and deliver impactful projects for clients and communities around the world."