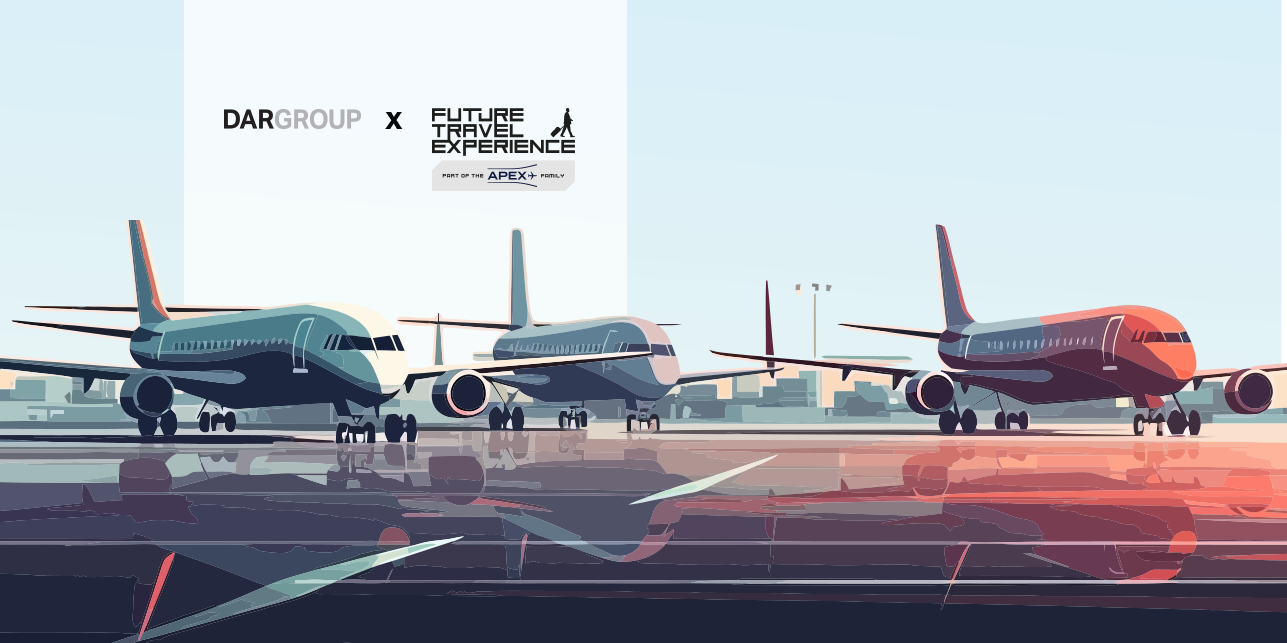 The Future Travel Experience Global 2023 (FTE Global) is taking place at the Long Beach Convention Center in California where Dar Group has joined fellow industry leaders to share and explore the latest trends in the world of aviation.

FTE Global 2023 is a renowned international conference that brings together leaders from various sectors of the aviation and travel industries to explore innovations that enhance passenger experiences, boost business performance, and advance sustainability strategies. The event provides a unique opportunity for knowledge sharing, networking, and building valuable connections in the aviation and travel sectors.

Dar Group Chief Growth Officer Catherine Tobiasinsky and Introba's Chris Runde will be sharing their insights into Dar Group's world-leading and innovative capabilities in aviation design, and how effective design can shape the future of aviation.
In the lead-up to the event, Future Travel Experience published an article spotlighting Dar Group's combined capabilities in major airport projects and featuring insights from aviation experts from Perkins&Will, Introba, and Portland Design.

As the aviation and travel industries continue to evolve, Dar Group is committed to contributing to the ongoing transformation. From embracing cutting-edge technologies to redefining sustainability strategies, Dar Group's presence at FTE Global 2023 reflects its dedication to driving positive change within the industry.