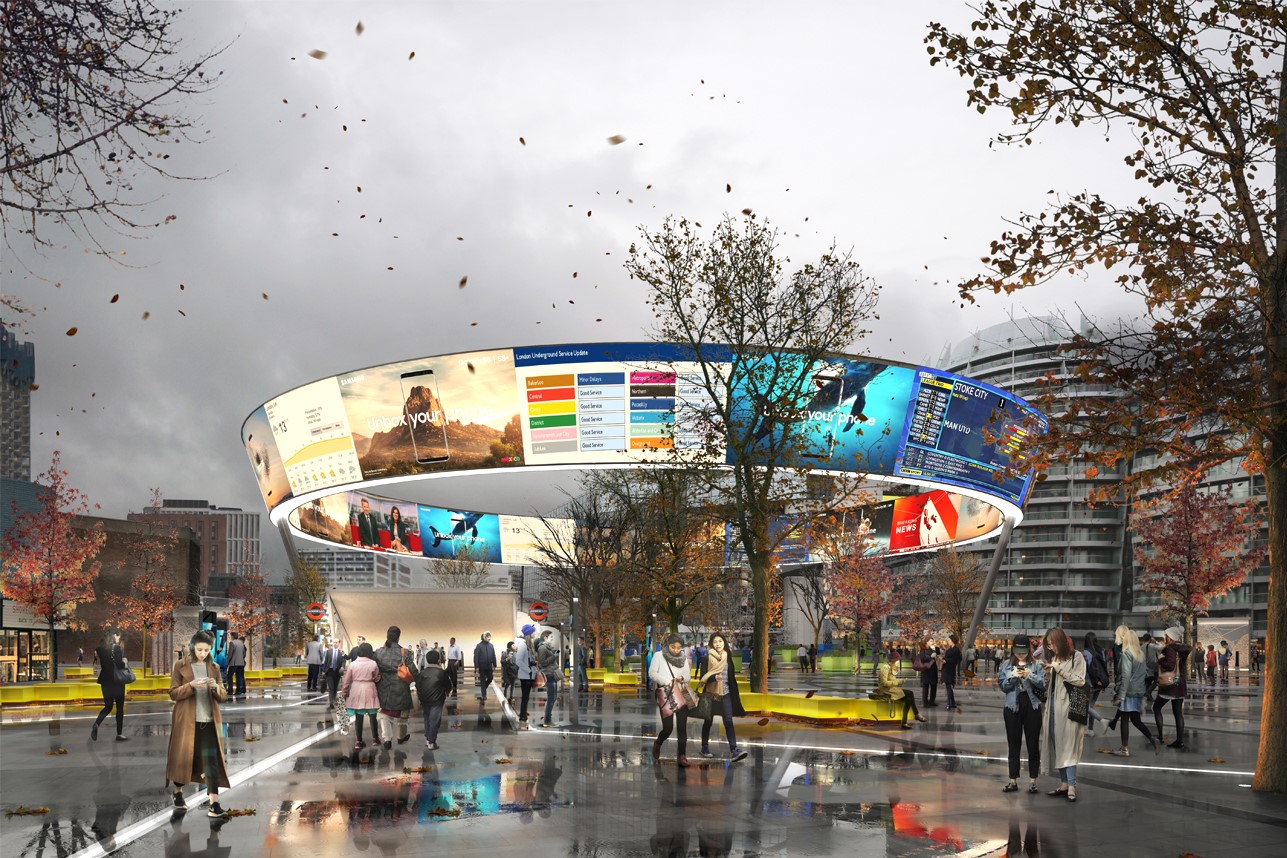 Date02.04.18
LocationLondon Europe
On March 21, the Islington Council announced the four finalists of the Old Street roundabout design competition from a pool of 39 shortlisted candidates (and an original batch of 120 competing firms).
Among the finalists was Dar Group's Old Street Circus 2050 project, an interactive, technologically-driven design tailored for public, private, and commercial uses. The Circus is also designed to be home to numerous cultural activities, including film screenings and concerts, and more community-oriented events like festivals and street markets.
Dar Group spearheaded the project in collaboration with its member companies Perkins + Will, Elementa Consulting, Currie & Brown, Portland Design, and Maffeis Engineering.
Winning the high-profile design contest would make manifest a project that would fulfill a vision sought to be achieved across the entire capital and would make Dar Group an integral part of London's modern architectural legacy. We wish the best of luck to everybody involved and hope to see the project come to fruition.
For more information and a complete list of competing finalists, as well as the longlisted and shortlisted projects, please refer to the attached press release from The Architect's Journal.