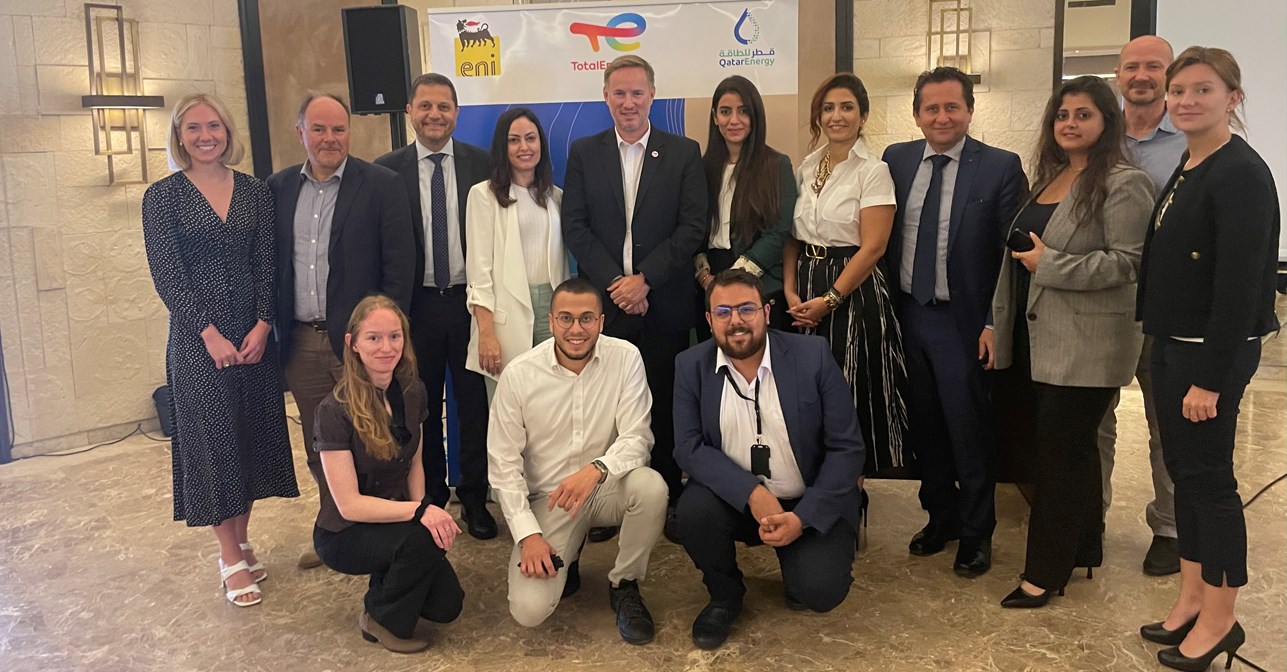 On 29 January 2018, the Republic of Lebanon signed the agreement for the exploration and production of the offshore gas fields of Lebanon, with the consortium composed of TotalEnergies, Eni Lebanon BV and QatarEnergy International Investments LLC. The consortium, led by the Operator TotalEnergies EP Block 9 – Lebanon Branch, is planning to carry out an exploration drilling campaign within Block 9 of the offshore gas fields during the third quarter of 2023.
Dar was commissioned to carry out the scoping and Environmental and Social Impact Assessments (ESIA) for the drilling of the offshore Blocks 4 and 9. Block 4 scoping and ESIA report was completed and approved by the Ministry of Environment (MoE) in 2019.
On 31 May and 1 June 2023, Dar's Environmental Team in Lebanon organised and led two public consultation sessions in Beirut and Tyre on the exploration and drilling activities of Block 9 on behalf of TotalEnergies EP Block 9 – Lebanon Branch and RSK, the ESIA International Consultant. The consultations were attended by a number of representatives from the Ministry of Environment, Lebanese Petroleum Administration, municipalities, universities, civil societies, national and international agencies, and members of the public.
Dar's Head of Environmental Unit Mrs. Riwa ElDerbas presented an overview of the drilling activities, summary of the EIA process in Lebanon, and the potential environmental and social impacts that are expected to arise as a result of the exploration and drilling activities. Mrs. ElDerbas then shared environmental and social management plans that include mitigation measures and commitments register to help reduce the impact.
The presentation was followed by a Q&A session and interested stakeholders were given the opportunity to provide comments and suggestions that will be incorporated into the final version of the ESIA report.