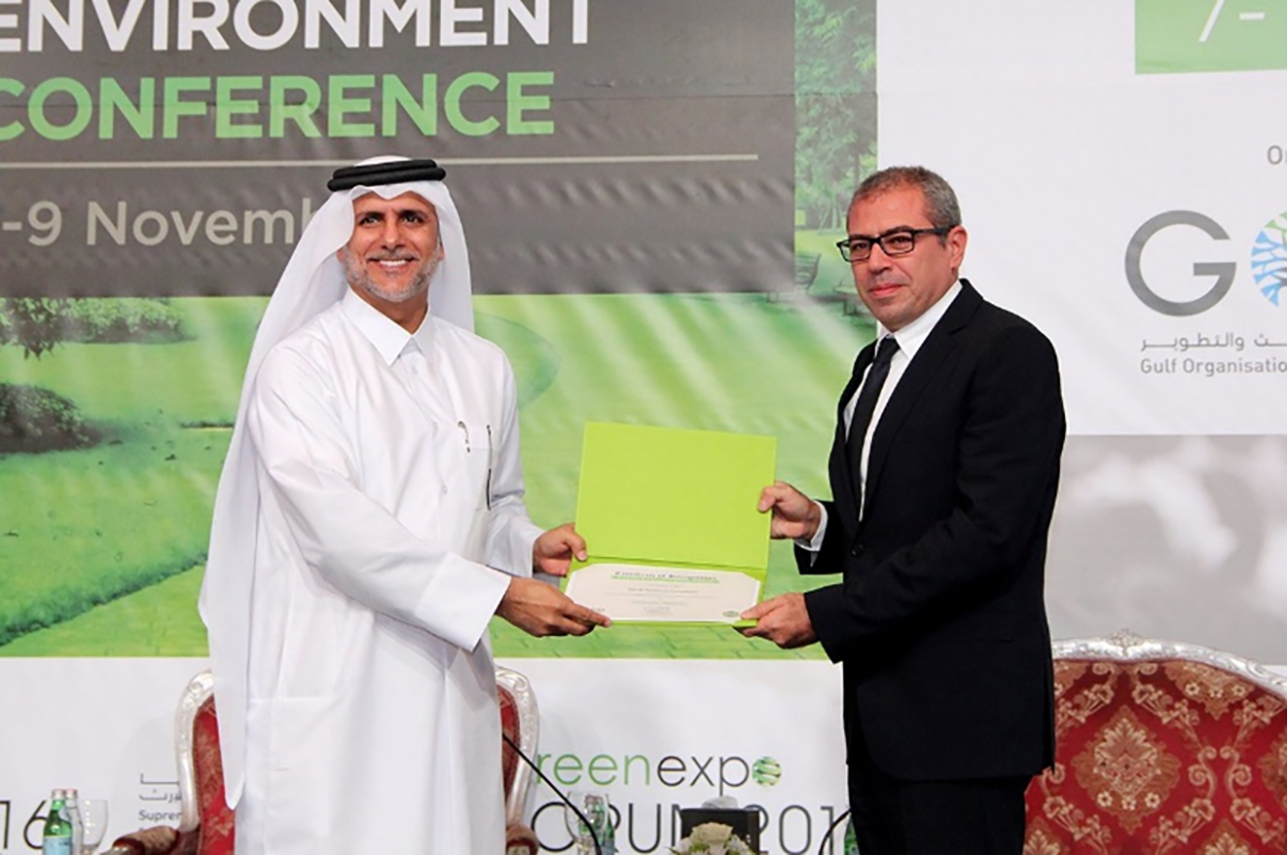 Dar Doha recently participated in Green Expo Forum 2016, a sustainability summit produced by The Gulf Organization for Research and Development (or GORD for short). Held at the Ritz-Carlton Doha, the forum fostered an atmosphere of knowledge and experience on sustainability/climate change.

Award and Recognition
GORD bestowed its certificate for SUSTAINABILITY EXCELLENCE on Dar Al-Handasah, citing Dar's initiatives in support of the sustainability of the built environment. GORD has also awarded Dar's Karim Farah with the recognition certificate for SUSTAINABILITY ADVOCACY, for his commitment to the same sustainable principles in the built environment.