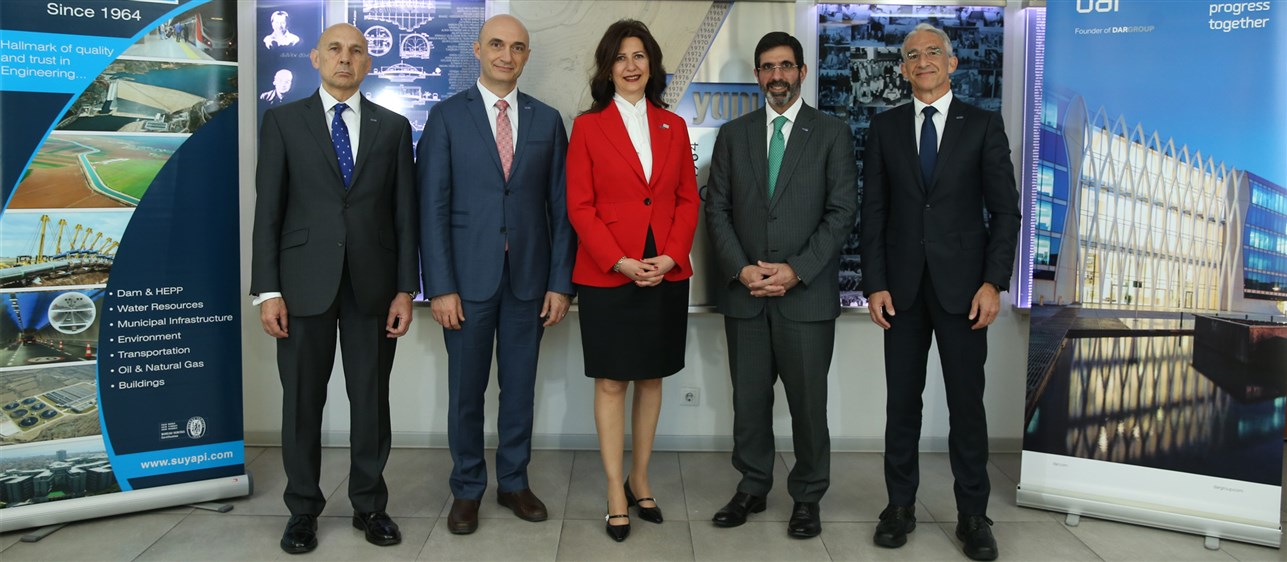 In a strategic move to strengthen our foothold in Türkiye and Central Asia and reinforce our leadership position in the Middle East and Africa in water resources, dams and hydropower, Dar has completed the acquisition of a majority stake in Su-Yapı Engineering & Consulting, one of Türkiye's premier engineering consulting firms. With some 200 multidisciplinary professionals, Su-Yapı is a regional leader in water, wastewater, infrastructure, energy, dams and hydropower.
Founded in 1964, Su-Yapı has earned a distinguished reputation as an independent engineering consultancy, having completed over 700 projects in more than 30 countries across Türkiye, Central Asia, the Middle East, Africa, and Eastern Europe. The firm has delivered 272 dams and has a portfolio that encompasses over 70% of all dams in Türkiye, including hydropower dams that provide over 50% of the country's installed hydroelectric power capacity. Additionally, Su-Yapı provides services in the fields of tunnelling, energy, transportation, and buildings.
Commenting on the acquisition, Dar Group Chairman and CEO Talal Shair said, "The addition of Su-Yapı to our family of brands supports our strategy for growth in key sectors and regions. We share a common mission to serve communities and deliver complex multidisciplinary iconic projects which create long-term social value."
Director of Operations for Türkiye, Beshara Wakim, added, "This partnership presents a significant opportunity to leverage our combined resources and competencies for collaborative growth and renewed ambition."
Director of Water & Environment Sector, Hazem Gohar, highlighted the complementarity between both firms technically, stating that "the acquisition of Su-Yapı will enhance our capabilities and expertise in water resources, dams and hydropower and provide new opportunities to deliver innovative and sustainable solutions to our clients."
Meanwhile, Volkan Coşkun, the Area Manager for Dar in Türkiye, who played a central role in facilitating the acquisition will be responsible for overseeing coordination between Dar and Su-Yapı.
With three Dar directors on its Board of Directors, Su-Yapı will continue to operate independently with its own brand under the Dar Pillar while benefiting from the Group's vast international network, resources, and capabilities. Both firms are committed to collaborating closely and providing clients with a broader range of services.
Click here for the press release.