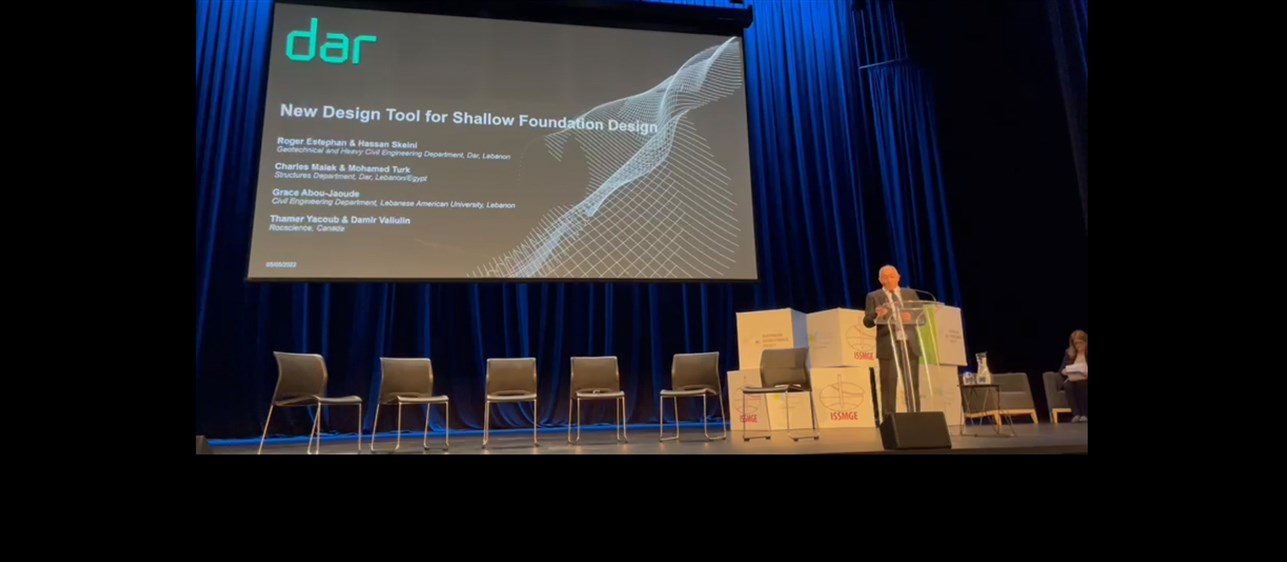 At the 20th ICSMGE held earlier this year in Sydney, Dar and Rocscience were voted 1st during the "Innovation and Achievements in Geotechnical Engineering Practice" session and won the conference's CAPG Paper Award for their "outstanding" collaboration and paper: "A New Design Tool for Shallow Foundations Offering Enhanced Accuracy, Reduced Design Time, and Cost Savings."
The award-winning design tool is the new Settle3 multiple load importer tool, which was designed to provide seamless integration between Settle 3 – a premier 3D settlement and foundation software used by geotechnical engineers – and CSI SAFE, a structural and earthquake engineering software.

By facilitating data exchange between structural and geotechnical engineers, this tool paves the way for teams to collaborate and create better and more resource-efficient foundation designs in a shorter timeframe.

A full documentary on this tool was presented as part of the "Time Capsule Project" launched by the International Society of Soil Mechanics and Geotechnical Engineering (ISSMGE) during the conference.