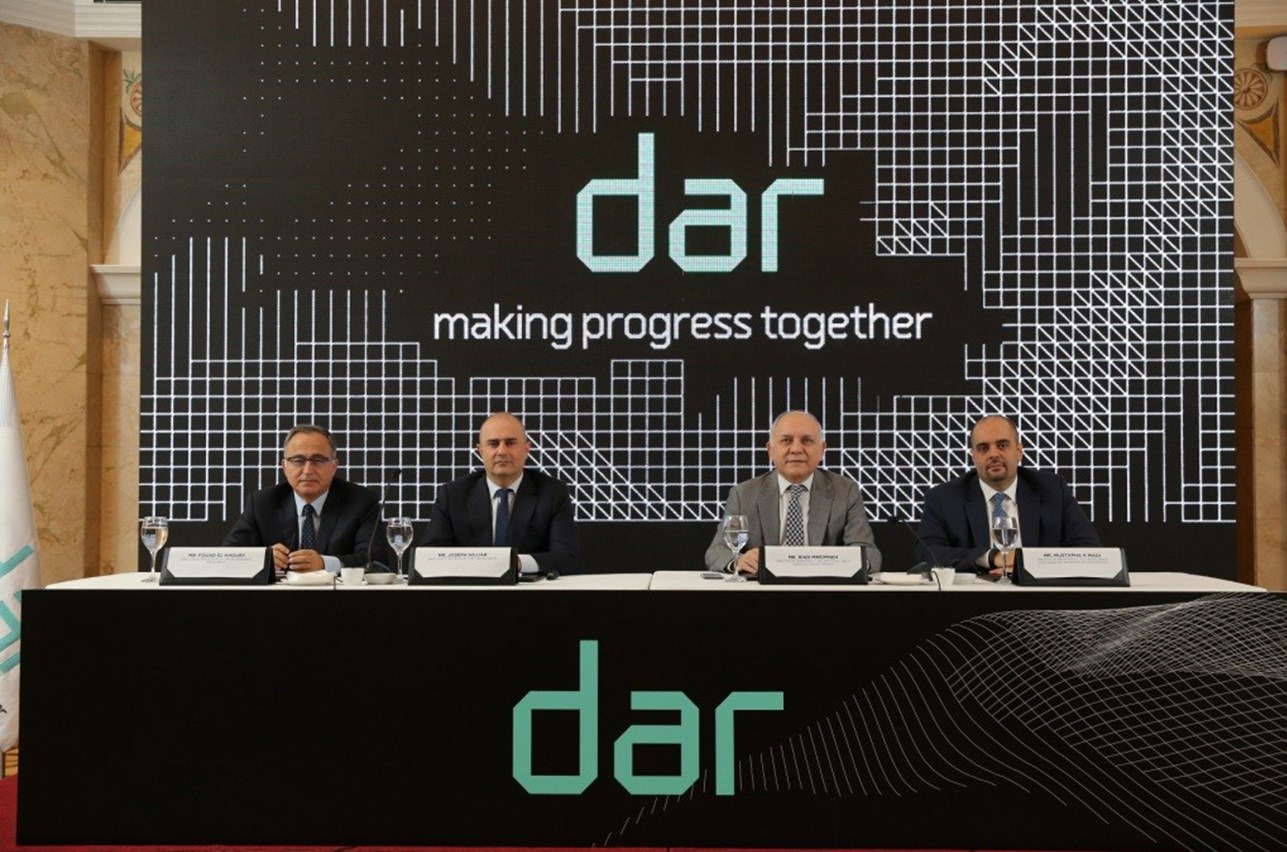 Beirut, November 17, 2016: Dar Al-Handasah Consultants (Shair & Partners) has reached a momentous milestone, celebrating 60 years of ongoing success, innovation, and leadership in planning, design, project management and consultancy. To mark this achievement, a press conference, followed by a luncheon, was held on November 16, at Phoenicia Hotel- Beirut, Lebanon, in the effective presence
Mr. Riad Mneimneh, Director of Operations in Lebanon, Libya, Morocco and Mauritania, Mr. Joseph Hajjar, Director of the Architecture Department, and Mr. Fouad El-Khoury, Director of the Resources and Environment Department and Mr. Mustapha Madi, Director of the Planning and Urban Design and Landscape Architecture Departments.
Mr. Riad Mneimneh gave a glance at the company's evolution. In 1956, Dar Al-Handasah Consultants was founded and headquartered in Beirut, the most vibrant market in the region back then, and started to expand its footprint by launching 40 offices in the Middle East, Africa, Asia, and Europe, as well as five principal design centers in Beirut, Cairo, London, Pune (India), and Amman. Thus, it has grown from the dreams of the late Founder Doctor Kamal Shair to a multinational corporation that provides world-class services on equal footing with the best international consultancy firms. Today, Mr. Talal Shair, Chairman of Dar Al-Handasah Consultants, carries the torch and is committed to let the legacy of his father shine. Under Talal's leadership, the company has achieved great strides; according to ENR magazine, the DAR Group's revenues hit US $2.4 billion in 2015.
During the past 10 years, Dar Al-Handasah Consultants has built a tradition of excellence in offering high-performance planning and providing its customers with innovative designs. With a sharp sense of purpose and an eye to the future, Dar Al-Handasah Consultants embraces customers' ambitions and needs, conceptualizes them, and transforms them into reality.
Mr. Joseph Hajjar demonstrated local, regional and international projects that crowned these past 10 years, including Water Conveyor Litani (Lebanon), Khalifa Stadium (Qatar), Suez Canal (Egypt), Riyadh Metro (KSA), EKO Atlantic City (Nigeria), Sheikh Jaber Al-Ahmad Al-Sabah Causeway (Kuwait), Cambambe Hydroelectric Project and National Assembly (Angola), Aqaba New Port (Jordan), and Autoroute Est-Ouest- East Lot (Algeria).
Furthermore, Mr. Fouad El-Khoury emphasized on the new visual identity of the company comprised of the logo and the dynamic mesh. The logo reflects the keys to success: precision, strength, and reliability, while the dynamic mesh mirrors the globally-ranked engineering foundations on which the company relies, and the infinite possibilities that the talented Dar Al-Handasah Consultants team comes up with.
Other highlights of the conference included an invigorating Q&A session, offering local and regional media the opportunity to have more insights into this leading company.
The success of Dar Al-Handasah Consultants (Shair & Partners) is anchored upon its unwavering commitment, dedication, and entrepreneurial spirit that have enabled it to withstand all kinds of challenges, and become a 60 year old global consultancy ranked among the top 10 design firms in the world contributing to the sustainable advance of communities worldwide.
Check press coverage below:
Watch video here