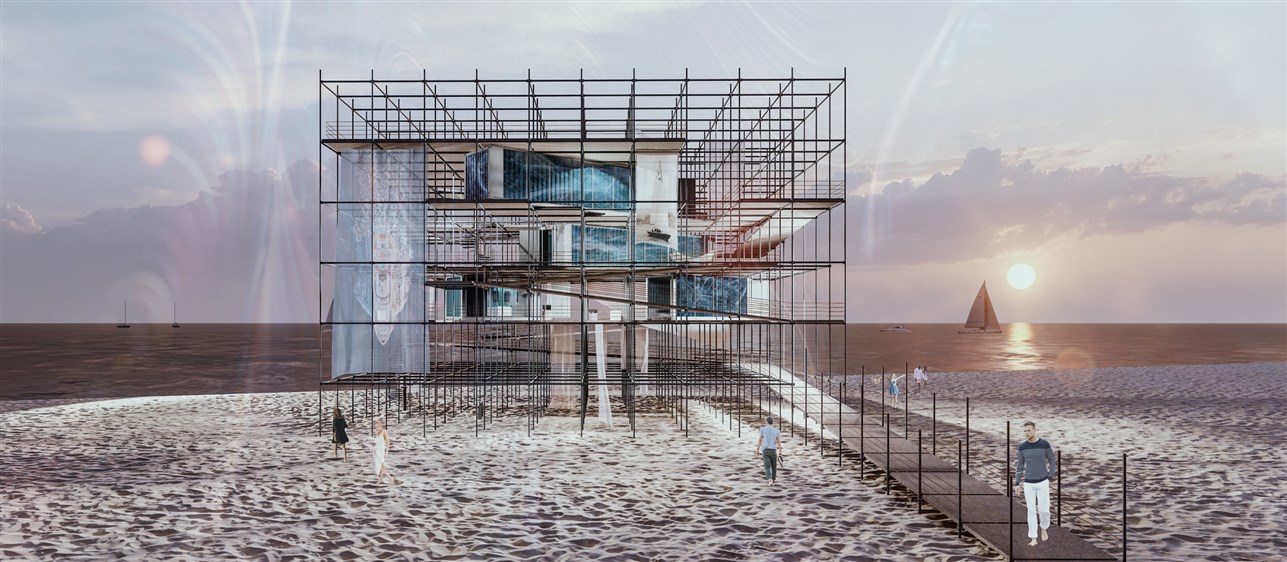 Dar Beirut's Nahi El Khoury (Architect) and independent architect Valerie Saab recently received an honourable mention for their project in the Nautical Micro Museum competition.
A collaboration between Young Architects Competitions (YAC) and Baglietto SPA, the competition invited architects to design a movable micro museum inspired by the history of Baglietto's prominent shipyard.
The challenge draws inspiration from the idea of the boat as a moving vessel that allows for exploration, adventure, and the discovery of uncharted territories. The brief entailed designing a structure that is movable and able to "land" on any location to tell its story to visitors around the world.
"This project was a challenging opportunity to explore new grounds, especially in regards to representing one of the most luxurious and aesthetic yacht companies in the world, all the while working with the rough industrial aspect of containers," Nahi says, adding that his and Valerie's "nautical museum uses the foundational elements of the yacht industry, the scaffolding systems, and the delicate materiality, focusing on the flexibility of the exhibition, and the ability to transport the charm of Baglietto to different spaces in the world."