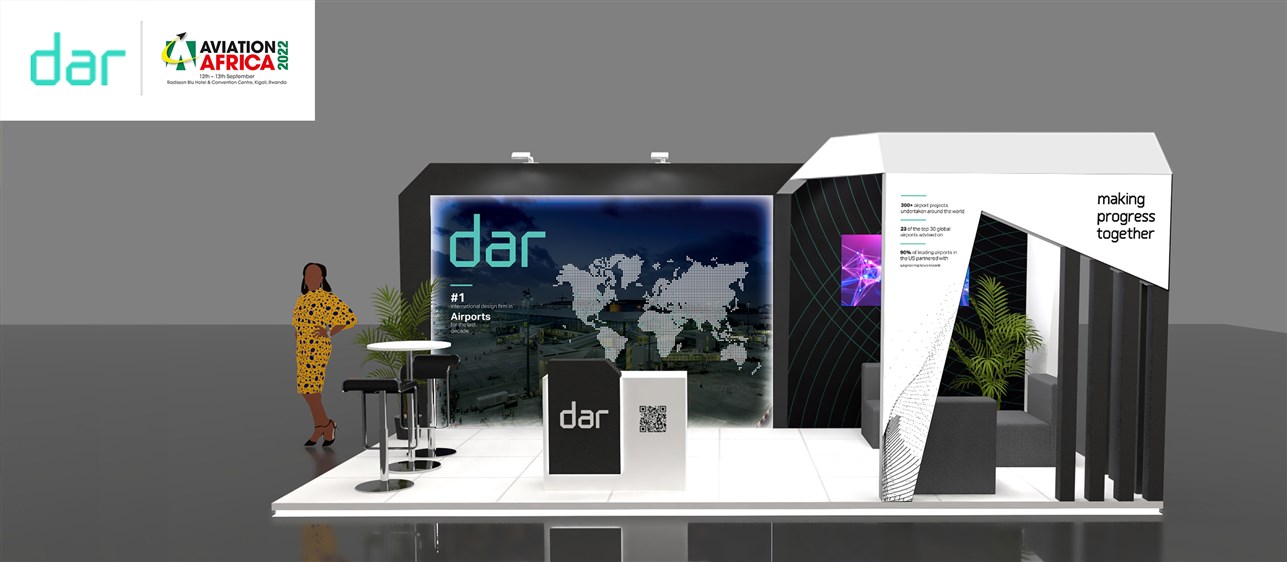 Date09.09.22
CompanyDar
LocationRwanda Africa
The 6th Aviation Africa Summit and Exhibition is returning this year, with Dar taking part as a headlining sponsor. The event will take place on the 12th and 13th of September at Radisson Blu, Kigali Convention Centre in Kigali, Rwanda.
Hosted by the Rwanda Civil Aviation Authority, RwandAir, ATL, Rwanda Airports Company and Rwanda Air Force, the summit is a live networking event bringing together major entities in the aviation industry – the largest gathering of aviation professionals throughout the African continent. With the goal of reviving the African aviation industry after the losses resulting from the COVID-19 pandemic, the theme this year is – Light at the end of a very dark tunnel: How Africa's aviation plans its way through recovery and into a brave new world. Topics will include maintenance, sustainability, future technology and safety.

Attracting over 900 delegates in 2019 in Kigali, this year's event has an expected attendance of over 1,000 delegates with over 120 exhibiting companies and sponsors.

The Summit has also partnered with the Union of Central and West African Airport Managers (UGAACO) who will collocate and run their inaugural annual conference alongside Aviation Africa.

Dar is a headline sponsor for the event alongside Qatar Airlines, Airbus and Boeing. With extensive experience in airport design and engineering, Dar, along with Dar Group partners, is taking the lead in the global aviation industry, especially on the African continent.

Dar Group is a leading international design firm in airports, bringing together global experts in the field, and having planned, design, constructed, and innovated over 300 airports across six continents. Dar in particular specialises in a wide range of architectural and engineering expertise and is currently commissioned to design and supervise the construction of a new airport in Bugesera, Rwanda. The New Bugesera International Airport (NBIA) has a site area of 25,000 hectares and is located 25 kilometres south of Kigali International Airport, the current gateway to Rwanda. With a capacity to handle 8.2 million passengers and 150,000 tons of cargo annually in its first phase, and 14 million passengers and 300,000 tons of cargo annually in its second phase, this new greenfield airport will act as a regional hub for East Africa.
For more information on the Aviation Africa Summit and Exhibition, visit www.aviationafrica.aero