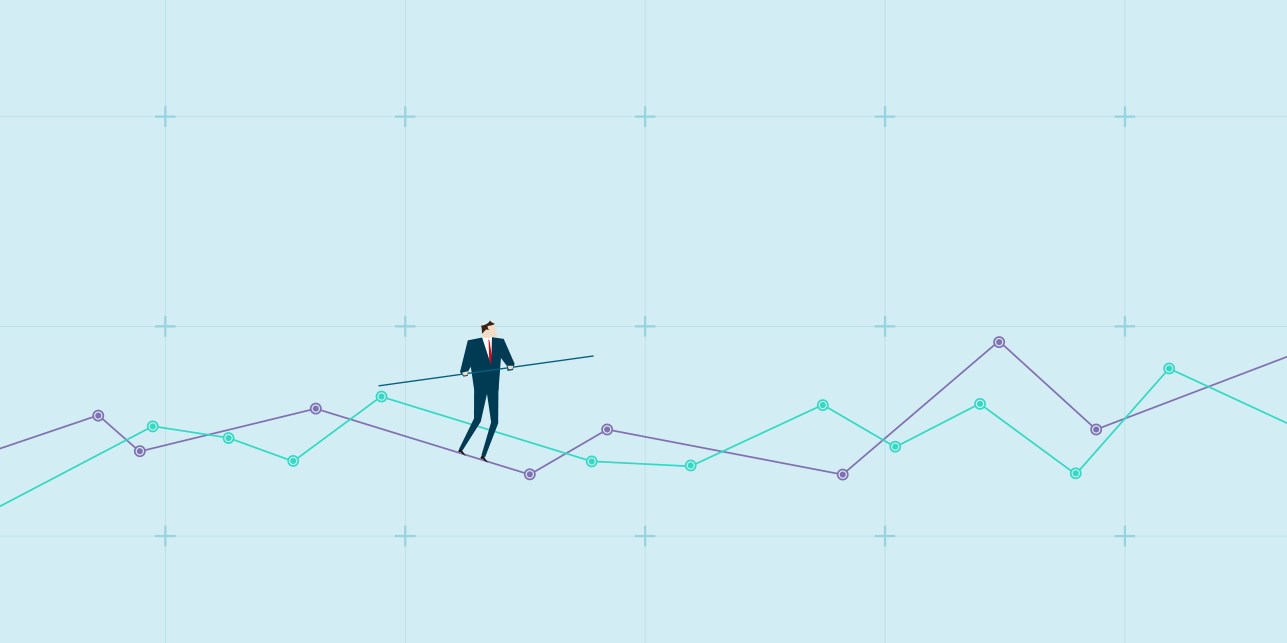 The COVID-19 pandemic is crippling various industries around the world. The Engineering and Construction (E&C) industry has been one of the segments to slow down, driven by a sudden drop in demand and activity and wide-ranging challenges including the suspension, interruption, or termination of many projects.
---
No matter where in the world or in which sector, the crisis is having a dramatic impact on the world's workforce.- International Labour Organisation, United Nations | 8 April 2020



While the full economic impact of COVID-19 is yet to be determined, it is likely that E&C companies will experience one or more of the following effects:
Deterioration in employee welfare and safety
Decrease in worker morale and reduced productivity
Supply chain disruptions
Increased costs due to reduced levels of supply
Reduced labour supply and business inefficiency due to travel restrictions and countrywide lockdowns
Work disruptions
Schedule delays
Suspension and termination of work
Potential global recession
Difficulties with funding and capital resources
Yet, the crisis can also be a catalyst for change, and the steps that companies take today can have a meaningful impact on their performance once work resumes in full force. To that end, E&C companies should focus on transforming their operations and skills to meet the world's changing needs and market endeavours. Specifically, the following actions may be able to help such companies navigate the crisis in the short term and position themselves for the economic rebound that will follow.
1. Consider the current supply chain and seek alternative suppliers
Key manufacturing zones around the world have been heavily affected by widespread quarantines, factory shutdowns, and logistics disruption. The most conservative approach is to renegotiate supplier contracts, through engaging with suppliers on their ability to honour delivery commitments, their supply forecasts, and their disaster recovery plans. Engineering and construction companies can also seek greater geographical diversification in supply chains and logistics. Thoroughly exploring local sourcing options can also improve access to quality material and equipment, generate greater income at the community level, and reduce supply chain costs and time. This can potentially help reduce the demand on congested infrastructure, and in the current circumstance, help clients and communities withstand the challenges resulting from the radical disruption in the global transportation industry.

2. Review and update risk management strategies
To ensure business continuity, setting a strategic and operational framework is essential. Engineering and construction companies should develop risk management schemes that cover health, infrastructure, cyber, employee, business, operational, and communication risks with the aim of preventing suspension of operations or services.
Such schemes can have different aspects: from implementing extensive and detailed contingency plans to ensure mitigation strategies are in place in case problems arise to creating a consistent set of standard tools and templates, with training, to improve the overall health and performance of the company.

3. Re-conceive projects in the context of repurposing and fast construction
Considering the challenges the world is currently facing and given the potential vulnerability of the construction industry's workforce (most of its work must take place on-site and cannot be done remotely), engineering and construction companies should seek to provide innovative solutions rooted in quality and sustainability. For one, the design and construction process should be optimised to deliver reliable projects in record time. Furthermore, these companies can benefit from introducing new technologies, new materials, and innovative systems designed in a way to facilitate swift execution.
Considering limited resources, one promising solution for future construction projects is the use of 3D printing technology, automation, and artificial intelligence to carry out prefabrication work. Characterised by its simplicity, speed, and economy, such an initiative will keep the production levels high and the execution fast and unpretentious.The increased use of prefabricated elements will boost the speed of construction, diminish the risk of accidents, and evade delays through upfront planning and through the implementation of quick, efficient, and safe methods of construction. To meet other developing needs, another preferred consideration is using smart construction materials and techniques - all evaluated in terms of energy saving, cost efficiency, and application feasibility - and investing in research on new techniques and material technologies.
Moreover, E&C companies can incorporate the concept of repurposing to develop their projects in a way that extends the lifecycle of used materials and improves resource efficiency.
Prefabricated construction and repurposing concepts are proving to be extremely viable options, and as manufacturing technology continues to develop, its benefits and advantages are expected to rise in the future.

4. Use cloud computing and digital platforms
As companies adopt social distancing recommendations and limit physical interactions, new forms of information technology are emerging as more and more critical to business continuity. Today, employees around the world are resorting to teleworking platforms, online conferencing options, and other digital tools and platforms. In the engineering and construction industry, employees are now learning to design and manage projects remotely using online software and cloud computing. Firms that invest in a wide range of online tools, cloud computing options, and remote work platforms stand to benefit the most.
However, this new and heightened reliance on online tools poses new challenges. A company's hardware, software, databases, programmes, and integrations must be able to keep up with ever-changing technology. More than ever, a setback, limitation, risk, error, or threat in IT systems can affect every facet of a project or a design in progress. Therefore, to mitigate negative outcomes, it is worth setting up prevention and contingency plans and investing in high quality IT to help manage potential risks.

5. Reduce fixed costs
Engineering and construction companies can look at all aspects of fixed costs to determine where cuts can be applied. One example would be to restructure salaries by offering flexible work arrangements (paid or unpaid leave) or optimising shifts for non-critical employees. Hourly jobs can also be considered a key element in providing better work-life balance for employees while enabling the company to achieve its goals at a lower cost. Payment terms can be renegotiated in other areas as well, such as outsourcing services, leases, logistics, insurance, discretionary spending, etc.

6. Appraise the impact of the crisis and document experience gained
Engineering and construction companies can also benefit from maintaining updated records and making detailed information on the impact of the crisis readily available. Such efforts can include documenting the endeavours they have exerted to mitigate the effects and minimise the impact of COVID-19 and reporting on the results (both positive and negative) of such endeavours. From these records, a "lessons learned" manual can be developed to promote and disseminate information on best practices and empower teams to better manage similar situations in the future. By covering different aspects (commercial matters, contracts, project management services, operations, etc.), this tool can also help the company develop flexible and viable recovery strategies.