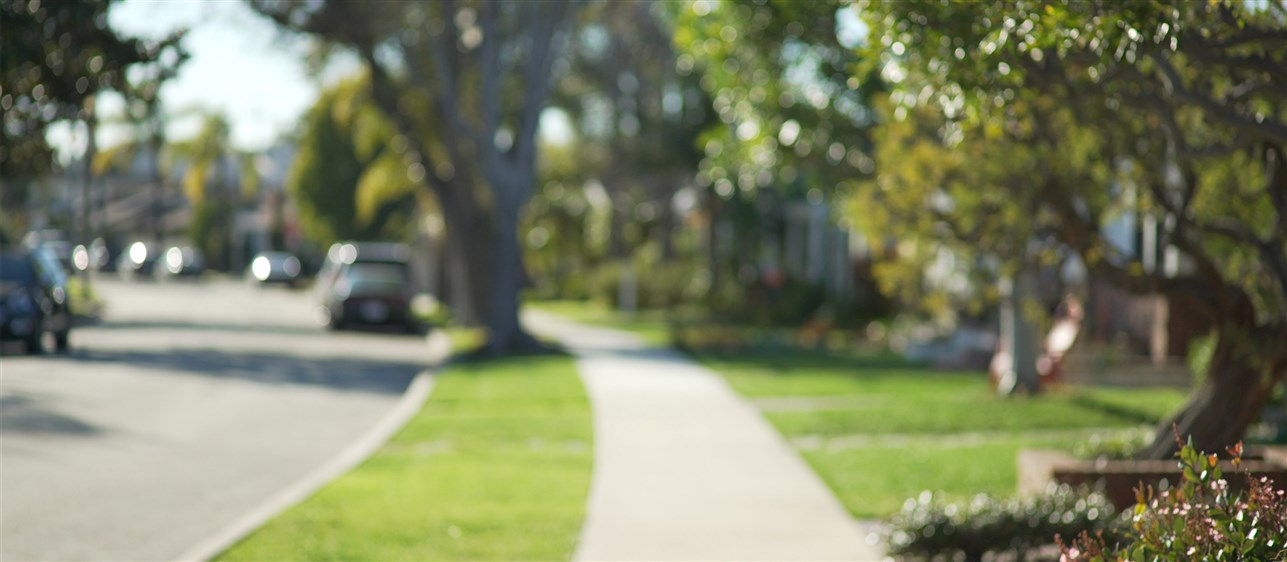 In a special feature interview, Dar's new EcoDistricts Accredited Professionals Balsam Nehme, Ghina Annan, and Sobhi Takkoush discuss the EcoDistricts Movement and how this new model of urban development seeks to create accessible, just, sustainable, and resilient neighbourhoods, as a way of improving quality of life around the world.
How did you learn about the EcoDistricts Neighbourhoods for All initiative and what inspired you to pursue this certification?
As sustainability specialists and members of Dar's Sustainability Unit, our daily job is to provide state-of-the-art and world-class sustainable designs for projects in the Middle East and around the world. Whether we are working on new designs or on existing buildings and infrastructure, our job is to integrate sustainability measures and principles based on what would provide the best outcomes for people and planet in each particular case. As aspiring change makers, we also try to exceed our clients' expectations by providing ambitious but achievable solutions that directly tackle environmental impacts and climate change risks. Our broader targets include using our skillsets to help communities become more resilient and sustainable – whether through our projects or by raising awareness and encouraging environmentally-responsible practices.
To be able to meet all of those targets, we find it essential to master a broad range of tools that facilitate the complex design decisions we have to make on a daily basis. We also need to be able to offer expertise in various local and international green building design codes while keeping a very close eye on the latest research and on new innovations and models.
The EcoDistricts Urban Development Model is one of the most promising new models we have encountered recently. Designed to facilitate just, sustainable, and resilient projects, the EcoDistricts process paves the way for us to design or regenerate neighbourhoods so they would become more sustainable and more resilient. Given our specialty and our company's invested interest in sustainable development, it was natural that we would wish to learn more.
The EcoDistricts Protocol has three imperatives: Equity, Resilience, and Climate Protection. Tell us a little bit about what each one means in practice and what an EcoDistrict AP can offer in each.
The EcoDistricts protocol prioritises a mandatory district pledge that conforms to equity, resilience, and climate protection.
Starting off with the equity imperative, we would work with districts and cities to implement measures and initiatives that empower all of their communities, especially the most vulnerable, to thrive through maximized and diversified population participation.
Moving to the resilience imperative, our long-term design strategies would aim to secure essential community operations and ensure that they continue to function even in the face of the inevitable social, economic, and environmental shocks.
Finally, the climate protection imperative highlights the importance of commitment to carbon neutrality at the level of communities, neighbourhoods, and cities. As sustainability specialists, we believe that the built environment contributes significantly to greenhouse gas emissions, and accordingly we promote measures that reduce energy demand. We can also help neighbourhoods and districts create a net zero energy framework.
As EcoDistrict Accredited Professionals, we can ensure that these crosscutting imperatives are embedded in all facets of a district, in such a way as to support communities while tackling broader environmental threats.
The EcoDistricts Protocol also has six priorities — place, prosperity, health and wellbeing, connectivity, living infrastructure, and resource restoration. Tell us about the specific objectives of each priority and how they can be reached.
These six priorities or goals are supported by an additional 20 objective categories that serve to establish a project's scope and sustainability targets. To earn certification, generally, a district roadmap must address at least three priorities.
The first priority, Place, focuses on creating lively communities, by boosting civic engagement, preserving and enhancing history and culture, and offering reasonably priced housing and accessible public spaces and amenities.
Prosperity supports both learning and fiscal prospects that shape affluence and accelerate advancement, through securing access to education and job opportunities and by empowering innovation and start-ups.
The third priority is Health & Wellbeing, which essentially aims to enhance the health and happiness of people by actively encouraging walkability, providing safe environments and economical health care, and ensuring the availability of fresh healthy foods, among other measures.
The fourth priority is connectivity which spotlights the operational connections between people and place. Such connections may include multiple quality transit options, shared mobility transport, and even advanced digital networks.
The fifth priority is Living Infrastructure, which seeks to safeguard ecosystems and refurbish nature by protecting sites that comprise soil and water and restoring plant and animal habitats, where possible.
Finally, the sixth priority is Resource Restoration, which aims to surpass existing sustainability initiatives and outstretch to a net positive impact by promoting ultra-efficient water use; managing waste; reusing remediated land; decreasing energy demand; and investing in green technologies and renewable energies.
Many neighbourhoods that are EcoCertified now are existing neighbourhoods that were revitalised or regenerated. How can candidate neighbourhoods be chosen? Who would be involved? And how would the process go?
EcoDistricts is intended to serve a full spectrum of neighbourhoods and districts, new and existing, and to embrace various typologies including residential, business-oriented, institutional, and mixed-use districts as well as redevelopment projects.
A decision to pursue EcoDistricts certification has to be made by the district team, which ideally would include a broadly representative collection of imperative and key stakeholders, core decision makers, and involved individuals.
Once the decision is made, the first step is to take the Imperatives Commitment, a firm assurance that the movement will carefully address equity, resilience, and climate protection. Then, the certification process begins. The process has three stages of implementation. The first is Formation, which is basically putting together the proper conditions and building a collective ability approach to pave the way for effective action. The second phase, Roadmap, is about preparing an all-inclusive performance-centred achievement proposal that includes goals as well as strategies and a schedule to meet these goals. The third and final stage is Performance: the roadmap is put into action and a clear, rigorous reporting process facilitates regular impact evaluation. This evaluation allows any neighbourhood/district undergoing certification to track whether the changes have been positive, null, or negative with respect to meeting any sustainable development targets.
Why should neighbourhood developers or stakeholders seek EcoDistricts certification? What are the added benefits?
EcoDistricts is an opportunity to develop crucial awareness and know-how for constructing equitable, accessible, and sustainable communities that can better attract residents, business, and visitors. The significance of the EcoDistrict Protocol is in its ability to guide urban regeneration choices and performances towards a more resilient and sustainable environment. Such a movement is particularly crucial since districts constitute the core of today's community challenges, and tackling these challenges can have a significant impact.
Finally and best of all, the Protocol is a flexible framework built on the idea that any district or community can transform and develop to become more responsive to climate change and more equitable, sustainable, and resilient.