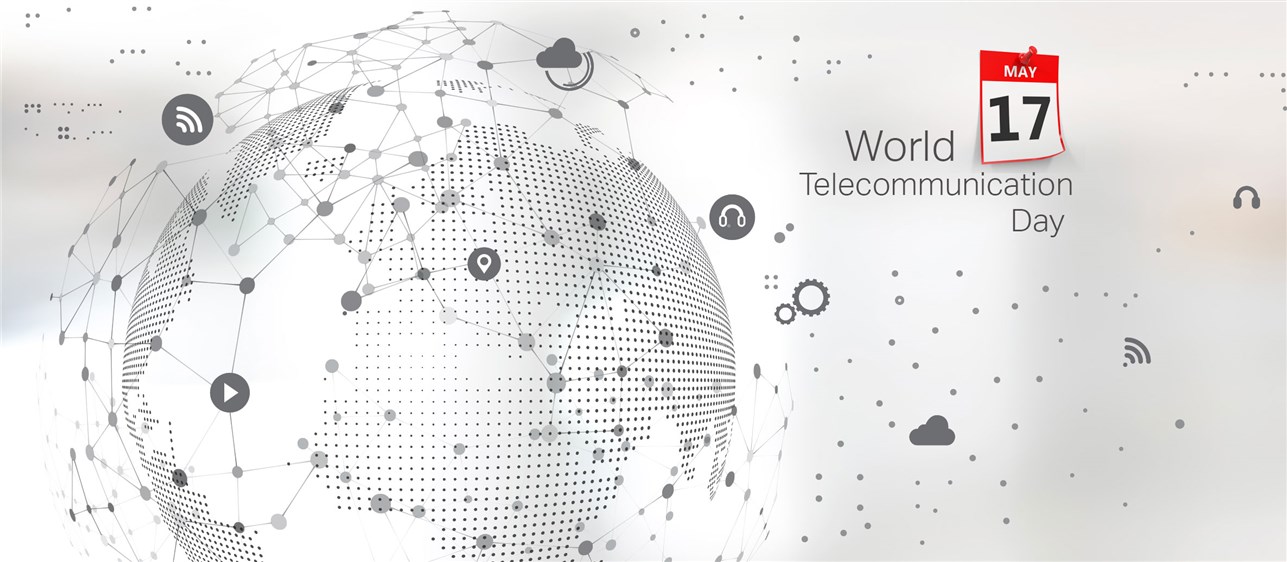 Telecom engineers are frontline workers in the COVID-19 pandemic, which has placed an unprecedented spotlight on the role and design of telecom/ICT networks and technology systems, writes Mohamed Ramadan Ibrahim, a telecom engineer from Dar's design centre in Cairo.
With many countries imposing restrictions on movement to limit the spread of COVID-19, there has been a significant increase in data usage for both work and leisure. Telecom networks have become more important than ever in keeping families connected and ensuring business continuity. During this pandemic, telecom engineers are considered frontline workers. Not only do they have to ensure that telecom networks maintain normal operation, they also have to come up with innovative solutions to adapt to the increased demand on network resources as more and more businesses move to an online work environment.
The resilience of quality design
Telecom design teams at Dar have always adopted international standards as well as latest technology best practices in network design. Such a decision proves valuable in crises such as the COVID-19 pandemic because quality standards call for employing redundant elements to increase network reliability. These redundant structures may also be reconfigured to increase capacity, a feature which is now allowing the networks to meet the increased demand.
At the moment, our on-site teams are providing clients with useful insights on how to handle the massive demand on existing telecom networks. Our teams are also receiving new requests with regards to enabling remote access and cloud-based services; some businesses, for example, want to link their networks and servers to cloud-based services in order to enable their employees to access their workstations from home through digital platforms.
ICT, AI, IoT, and Digital Twin Technology
As telecom and technology engineers within Dar, we foresee that this interest from clients in digitising their businesses will only increase. The success of this digital transformation relies on telecom and smart ICT systems to change the traditional building environments and the way business is done, in general.
One of the ways to do that is to use smart IoT-enabled sensors powered by the capabilities of artificial intelligence (AI) and the massiveness and accessibility of the cloud to create what is known as a Digital Twin. Digital Twins are virtual replicas of physical buildings, devices, processes, products, or services. These models are connected to the live data feed obtained by the sensors to deliver a unique and rich virtual experience. This technology, which has seen a reported increase in uptake during the coronavirus pandemic, can be implemented in many ways. For the construction industry, for example, it can track and monitor physical assets in real time. In manufacturing, it can improve the efficiency of the design before mass production begins. The same technology can also be used in education and healthcare settings to mimic the practical aspects through live data modelling.
Keeping schools and universities online
With the restrictions in place, schools and universities around the world are suspending in-person classes and relying on online learning platforms and virtual networks. Telecom networks and technology systems are key to these e-learning initiatives. IoT-based smart systems are among the prominent solutions that could be used within schools and universities to create a digital copy of the real on-campus experience. These smart options employ state-of-the-art audiovisual systems that are equipped with network capabilities designed to simulate the rich and interactive learning environment.
Relieving the pressure on healthcare systems
Given the constant need for healthcare services and the new social distancing restrictions, non-critical healthcare and medical advice could be made available through tele-medicine services that allow healthcare providers to care for their patients remotely. Such a solution relieves the pressure on hospitals and staff, who are under unprecedented pressure during these difficult times.
Governments and supply chains
The digital transformation of government services, business operations, and supply chain management has kept businesses and services running in the midst of the global crisis. Telecommunication engineers help support the virtualisation of these work environments using digital platforms.
Living with COVID-19
AI-powered solutions and smart analytics are gaining more and more ground as safeguards designed to mitigate the spread of coronavirus. Technologies used to detect cough/sneeze symptoms or monitor compliance with social distancing guidelines or protective equipment requirements in overcrowded areas are just a few examples that will rapidly become the new norm. At the moment, telecommunication technologies are already being deployed in Asian countries to help navigate the pandemic. Smart sensors are being superadded to commercial buildings and fitted onto the hands of citizens, to meet new regulations that require each new visitor to undergo a medical screening upon entry. The results of these screenings are digitally transferred to a central hub which monitors visitors' temperature and analyses patterns to spot infections. Mobile apps can then inform building operators of possibly infected individuals and send automated messages to mobile phones asking people to disperse. This shows how office building entry routines are dramatically changing as countries slowly re-open.
A post-pandemic reality, powered by telecommunication
COVID-19 has reshaped our perspective, particularly when it comes to the design of telecom networks and technology systems. Future designs have to meet a considerable increase in demand on network resources. Cloud-based services will continue to present solutions that enable educational and governmental sectors to facilitate the remote dissemination of services and knowledge. Wireless Sensor Networks (WSNs) could be utilised for the digital transformation of work environments and for monitoring and controlling business and manufacturing operations. The post-coronavirus future will also include more contactless interfaces and interactions, strengthened digital infrastructure, increased monitoring and use of IoT and big data, AI-enabled development, and an increased reliance on robotics.
The role of telecom engineers at this point is crucial: deploying new smart systems and maintaining and upgrading existing systems and networks to help businesses survive this global crisis. However, if current trends continue, the future holds a far greater role for telecom engineers.