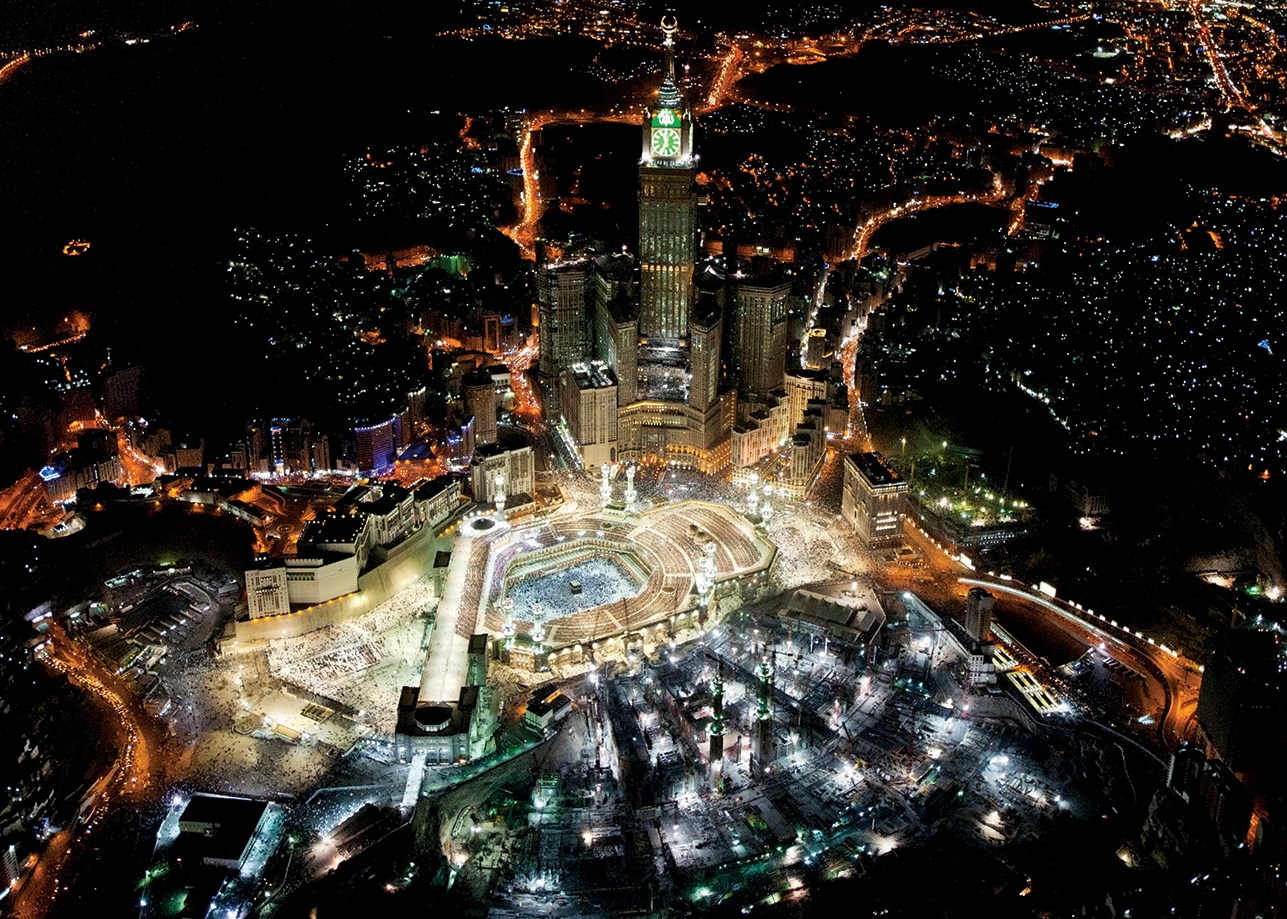 The Ministry of Finance commissioned Dar to design the Makkah Clock Tower. We also reviewed the shop drawing for the execution of the Makkah Clock on top of Tower 5 of the Development of the King Abdul Aziz Endowment for the Two Holy Mosques.
We designed a 4-faced clock weighting 36,000 tons that is visible in all Makkah districts from more than 8 km away. We also created a crescent structure on top of the clock, making the total height, from the base of the clock to the top of the crescent structure, 251 m.
Our clock has grandeur enough to be admired by all the inhabitants of the region while also embodying the region's culture.